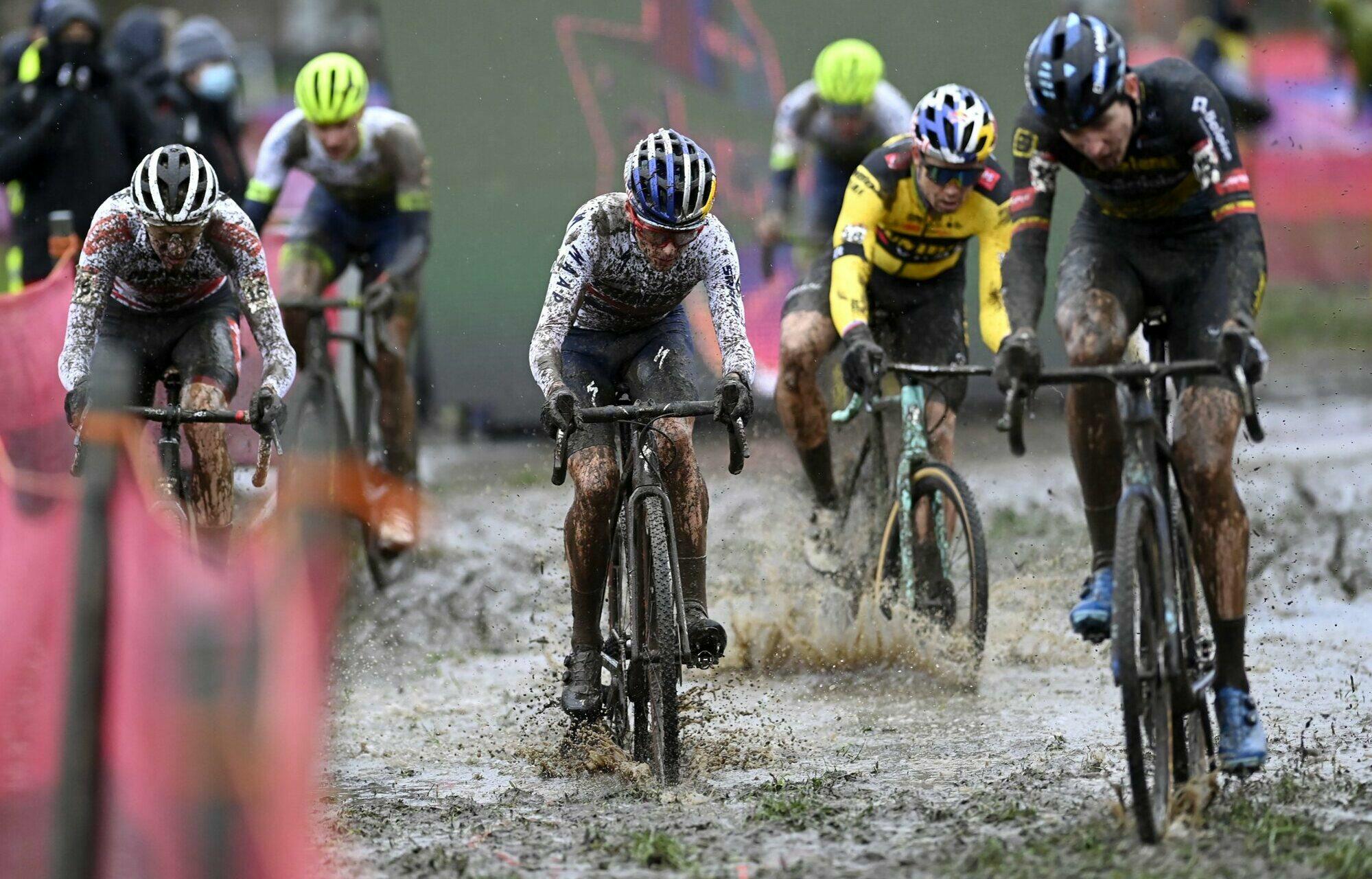 Dendermonde

Sunday 26 December 2021
On Boxing Day, you could enjoy an impressive race on the course in Dendermonde while sitting warm on the couch. The World Cup round also was the backdrop for the return of elite men's world champion Mathieu van der Poel. Find out how the day went here!
Women Elite
No swampy track in Dendermonde this year, but a muddy surface again. Marianne Vos was the first to enter the field, but not much later her compatriots Fem Van Empel and Denise Betsema took over at the head of the race. World champion Brand didn't have the best start and finished the first lap in tenth position. You can read how she crossed the line first here!
Men Elite
Dendermonde was the scene of the long-awaited return of world champion Mathieu van der Poel. Despite his unfavourable starting position, the Dutchman shot into the field like a rocket. The best start was for Toon Aerts. With a great acceleration he already had a five second lead on his opponents halfway through the first lap. Van der Poel did not let that happen and rode right up to Aerts' wheel. Wout van Aert did not let them get away either and finished the race in first place. Read more?
Programme
Men U19
1. David Haverdings (NED)

00:41:03

2. Nathan Smith (GBR)

+00:45"

3. Viktor Vandenberghe (BEL)

+01:09"
More
Women U19
1. Zoe Backstedt (GBR)

00:39:40

2. Leonie Bentveld (NED)

+01:48"

3. Xaydee Van Sinaey (BEL)

+02:07"
More
Men U23
1. Cameron Mason (GBR)

00:48:16

2. Pim Ronhaar (NED)

+00:37"

3. Mees Hendrikx (NED)

+00:47"
More
Women Elite
1. Lucinda Brand (NED)

00:47:38

2. Clara Honsinger (USA)

+00:04"

3. Denise Betsema (NED)

+00:36"
More
Men Elite
1. Wout Van Aert (BEL)

01:03:48

2. Mathieu van der Poel (NED)

+00:49"

3. Toon Aerts (BEL)

+01:18"
More