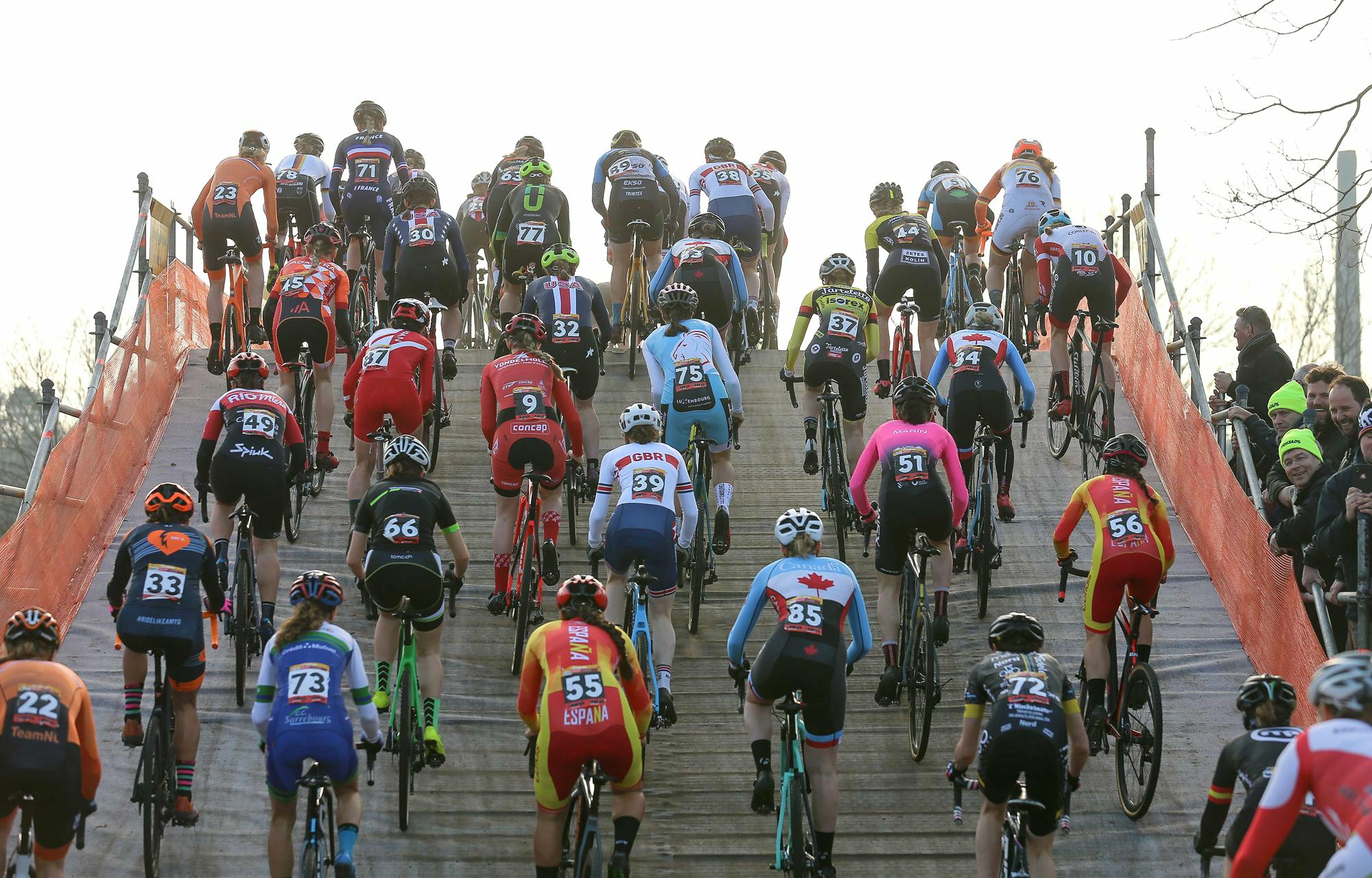 Hoogerheide

Sunday 23 January 2022
The last round of the UCI Cyclo-cross World Cup ensured an insanely exciting final round in both the women's and men's races. Marianne Vos and Eli Iserbyt finished their season as they started it a few months ago in Waterloo: celebrating with their hands in the air.
Elite Women
In Hoogerheide, the Netherlands, Marianne Vos showed after an exciting race why she deserves to wear the Dutch champion's jersey. In a fast race in which an elite group including Brand and Pieterse was increasingly thinned out, Marianne Vos showed her super form in the final lap. She went on a strong run and finished solo in the final round of the UCI Cyclo-cross World Cup. Read more?
Elite Men
In Hoogerheide, Eli Iserbyt underlined his top form for the last time in this UCI Cyclo-cross World Cup. In an exciting race, he came back from the background lap by lap. In the final lap he put in a final acceleration, leaving the strong men around him behind and with a thrilling two second lead he crossed the line first in Hoogerheide. Curious about the course of the race?