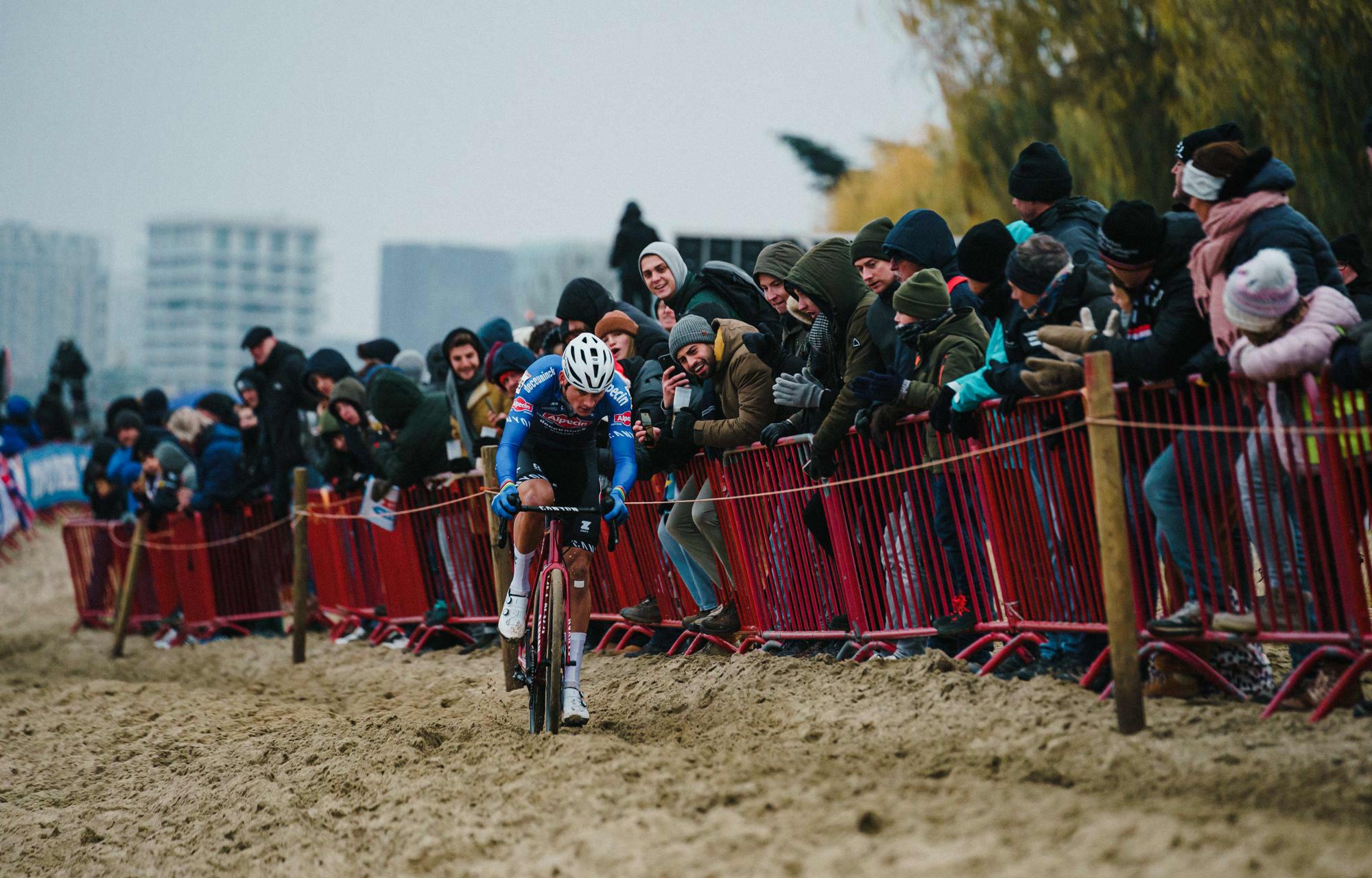 Antwerpen

Saturday 23 December 2023
The Sint-Annastrand in Antwerpen became the setting for two solos of note. In the Women Elite category, Fem van Empel went off alone halfway through the race. In the Men Elite category, Mathieu van der Poel went on the attack as early as the second lap. The two compatriots successfully completed their solo.
Relive the last edition below:
WOMEN ELITE
Dutch rider Fem van Empel took her fifth UCI World Cup victory of the season in Antwerpen. Her compatriot Puck Pieterse offered some resistance for half of the race, but the UCI World Cup leader eventually built up an impressive lead. Read more.
MEN ELITE
Mathieu van der Poel was on form with an impressive solo in Antwerpen. The Dutch rider attacked on the second lap and triumphed with a solo win. Wout van Aert finished second on his return to the field. Read more.
Programme
Men U19
09:30
Women U19
10:30
Men U23
12:00
Women Elite
13:40
Men Elite
15:10
Buy tickets
Hospitality