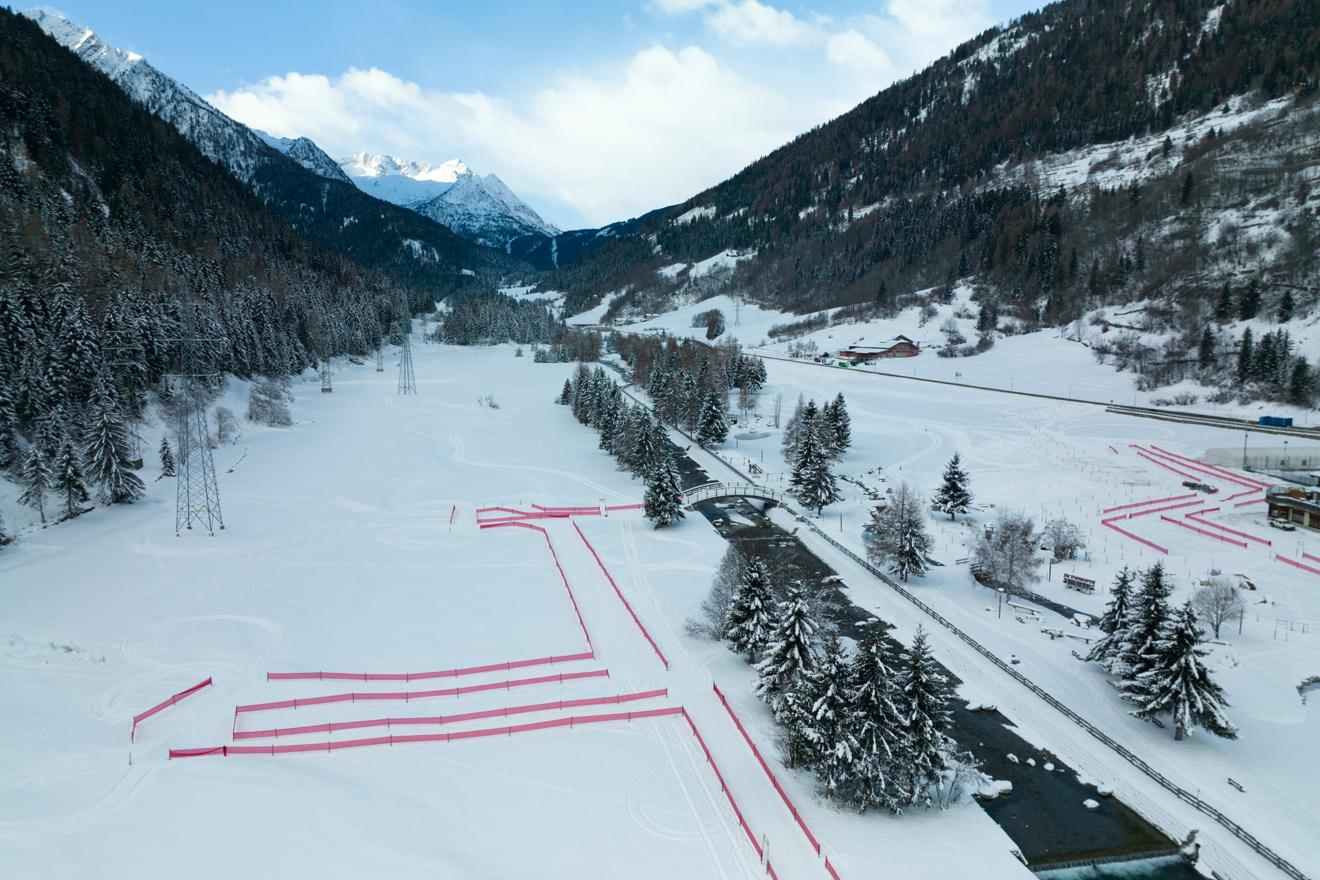 Discover the snow extravaganza in Val di Sole
The ninth round of the UCI Cyclo-Cross World Cup is one to get you licking your fingers. On Sunday 12 December, the riders head to Val di Sole in the Italian Alps where a pearl white carpet of snow awaits them.
The course of the second newcomer to the UCI Cyclo-cross World Cup in Val di Sole is at this moment being built in harsh weather conditions. A thick layer of snow covers the Italian ground in the Vermiglio valley. The village in Val di Sole, at an altitude of 1300 metres, is known for its cross-country skiing trails but, this time, it will also be the centre of the cyclo-cross world.
The builders are not complaining at all. They have after all been dreaming of snow for weeks. Real snow, because the course would have had to have been covered with snow fired from special cannons had the weather gods failed to deliver. Ultimately the cannons were not necessary and that was greeted with much enthusiasm, also by former Italian rider Filippo Pozzato.
"For me it's the first time that I will be at a cyclo-cross event," Pozzato said. "I am also very happy that the UCI Cyclo-cross World Cup is coming to Italy, especially with this special leg in the snow. I am convinced that cyclo-cross will grow here in Italy and also in the rest of the world. Hopefully cyclo-cross will one day become an Olympic discipline. I can't wait to experience it all on Sunday and from the front row."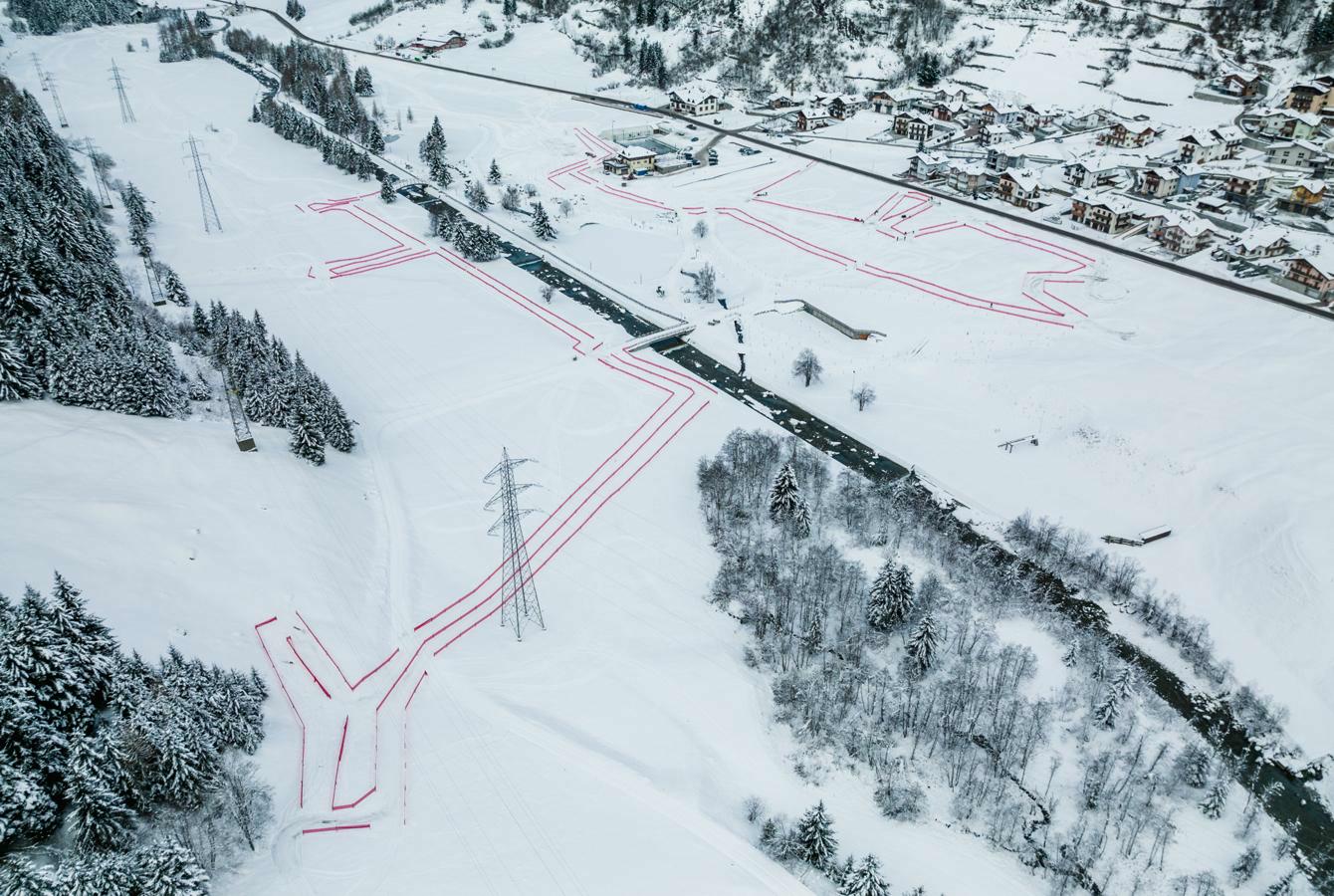 Although we are in the Alps, Sunday will not be a climbing cyclo-cross. The course, which is divided into two parts by a river, does not contain any extremely steep climbs. The difference in altitude in the first part is comparable with the Tabor course. The second part has slightly steeper stretches. The riders will have to climb about 60 vertical metres on each 3-kilometre circuit. Curious about the current state of the course? Via this link
you can get a live impression of the snow extravaganza in Val di Sole!
Whoever wants to win in Val di Sole cannot be afraid of a slide in the snow and should be prepared for the predicted freezing temperatures. Something for Marianne Vos perhaps? After winning in Waterloo and Iowa City, she resumes her cyclo-cross season in the Italian mountains. In the men's race, leader Iserbyt will be up against Wout van Aert and Tom Pidcock who will both be competing in their first UCI World Cup cyclo-cross race of the season.
So tune in on Sunday to your favourite channel and don't miss anything of the snow spectacle in Val di Sole!
More info
© Giacomo Podetti