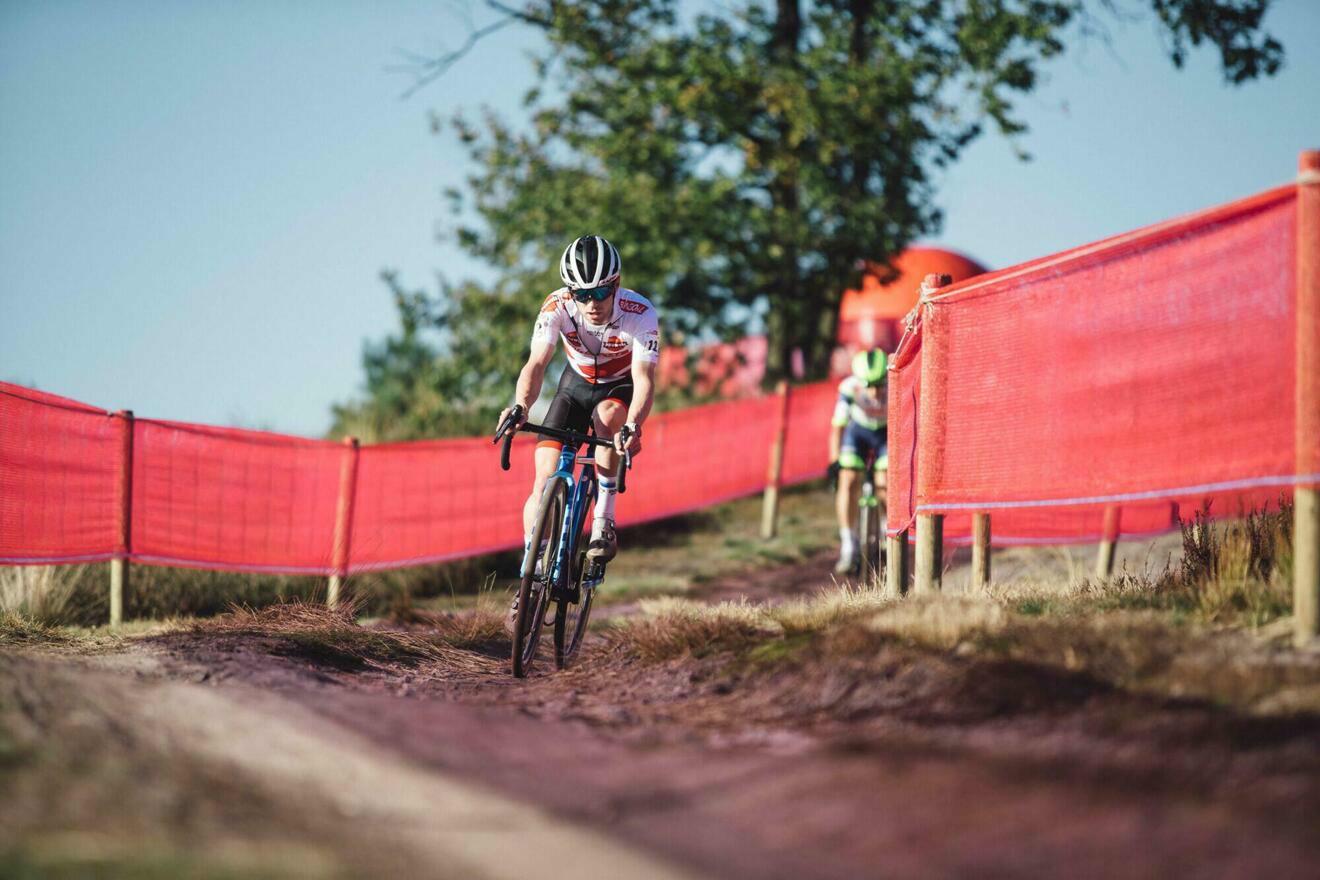 The wait is almost over. On Sunday 30 October, Maasmechelen will host a brand-new UCI Cyclo-cross World Cup race. The city in Limburg is touting its sports assets, in addition to guaranteeing a lively atmosphere and lots of entertainment around the course. Check out the extensive programme below because there is so much more to see and experience in addition to exciting races during the fourth round of the 2022-2023 UCI Cyclo-cross World Cup.
After the first rounds in the USA and the Czech Republic, newcomer Maasmechelen opens this season's Belgian programme of the UCI Cyclo-cross World Cup. For the first time ever, Belgium's best riders will be able to race before a home crowd, against a lush green backdrop. The site at Terhills opens at 8 a.m. and the line-up of events is as follows:
9.30 a.m.: U19 Men
10.30 a.m.: U19 Women
12.00 p.m.: U23 Men
1.40 p.m.: Elite Women
3.10 p.m.: Elite Men
In Flanders, cyclo-cross is synonymous with top sport, a lively tradition, and a great atmosphere. The organisers in Maasmechelen know that the latter is equally important. Fans can therefore follow the race up close in one of three zones, with lots of entertainment guaranteed:
Fan zone – 11 a.m. until 10 p.m.
In the fan zone, you can watch the riders zoom past twice every lap and follow the rest of the race on the large screen, with music by Jasper Lejeune. After the race, it's time to let off some steam during the MaasMaffe afterparty. Michael Amani, Joe Hardy, Kwijt Trek System and Dj Brialmont will keep the party going until 10 p.m. The fan zone is centrally located on the site, near the shafts.
Family zone – 12 p.m. until 5 p.m.
The perfect place for a family-friendly outing, with the riders zooming past twice every lap, a playground with a terrace for kids, a large screen so you won't miss any of the excitement, and lots of children's entertainment. Children under 12 enter free of charge.
MaasMagische bar – 12 p.m. until 5 p.m.
A cosy bar in green surroundings. The riders pass through twice each lap and we will also provide a TV screen for fans who don't want to miss a second of the race. If you come earlier in the day to enjoy the great atmosphere, you can dance to music by DJ Deux Promille, dig into a plate of delicious vegetarian paella, or stop at the cocktail bar for a shot of jenever.