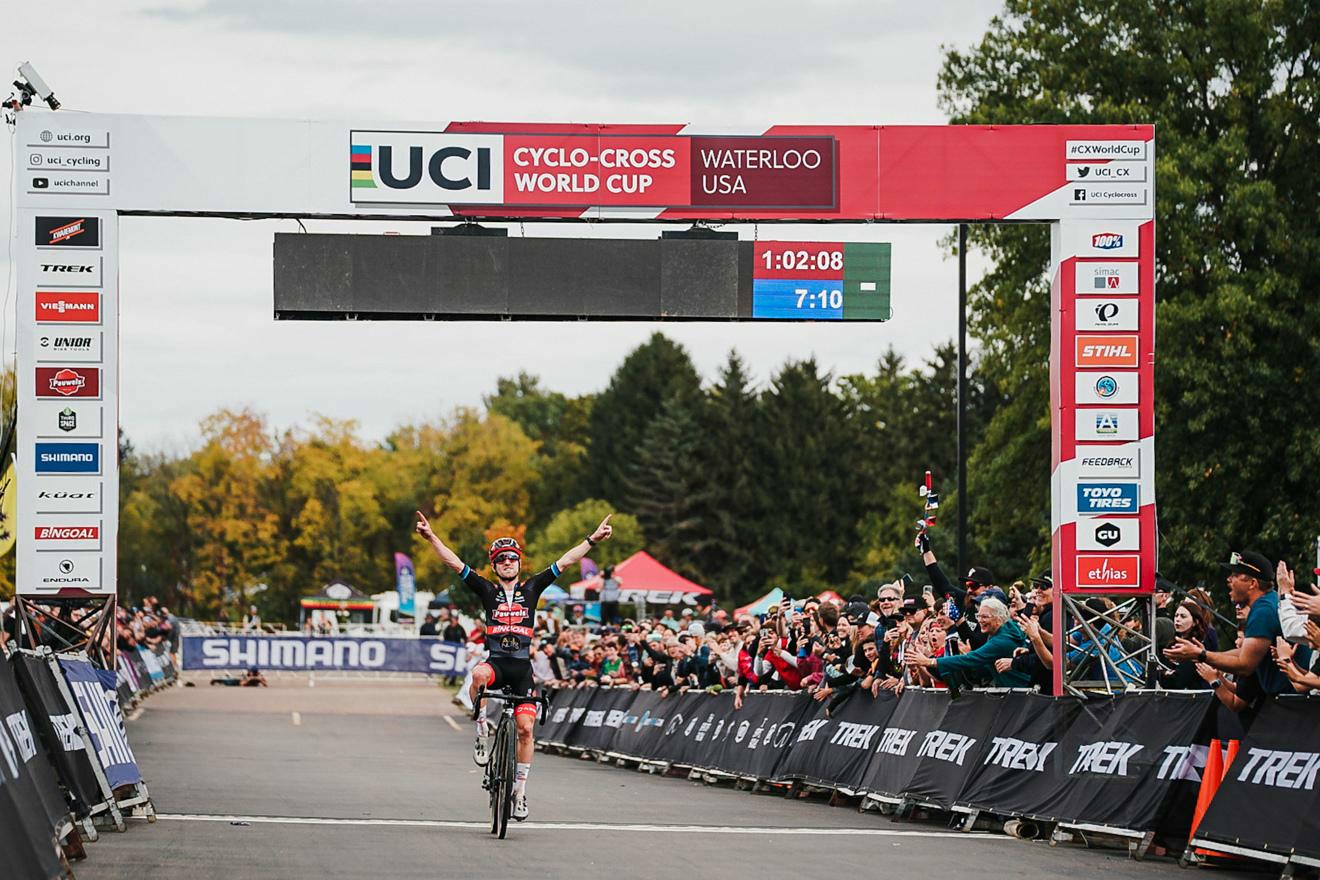 Eli Iserbyt gave a spectacular performance when he won the first round of the 2022-2023 UCI Cyclo-cross World Cup. The Belgian from Pauwels Sauzen – Bingoal attacked in the second lap.
European champion Lars van der Haar was the first to reach the field in Waterloo, USA, but Eli Iserbyt soon took the lead. The Belgian clearly felt comfortable and did not hesitate to increase the pace. After a first exploratory lap, Iserbyt accelerated again in lap two. No one responded immediately, allowing Iserbyt to lead alone after ten minutes.
Michael Vanthourenhout, Iserbyt's teammate at Pauwels Sauzen – Bingoal, played the team strategy and tried to disrupt the chase. Initially it was Lars van der Haar who took up the challenge, but the pack in the chase didn't get much closer. Laurens Sweeck was next to put pressure on Vanthourenhout in the chase. The latter stuck like glue to Sweeck, but eventually cracked.
Sweeck appeared to be free and managed to make up a lot of ground. The Belgian from Crelan – Fristads came within seven seconds of the leader Iserbyt at the start of the fifth lap but failed to close the gap completely. Sweeck had run out of steam, allowing Iserbyt to extend his lead lap after lap.
In the end, the difference between Sweeck and Iserbyt was 32 seconds at the finish. It was Lars van der Haar who had the honour of joining the first two on the podium in third place.