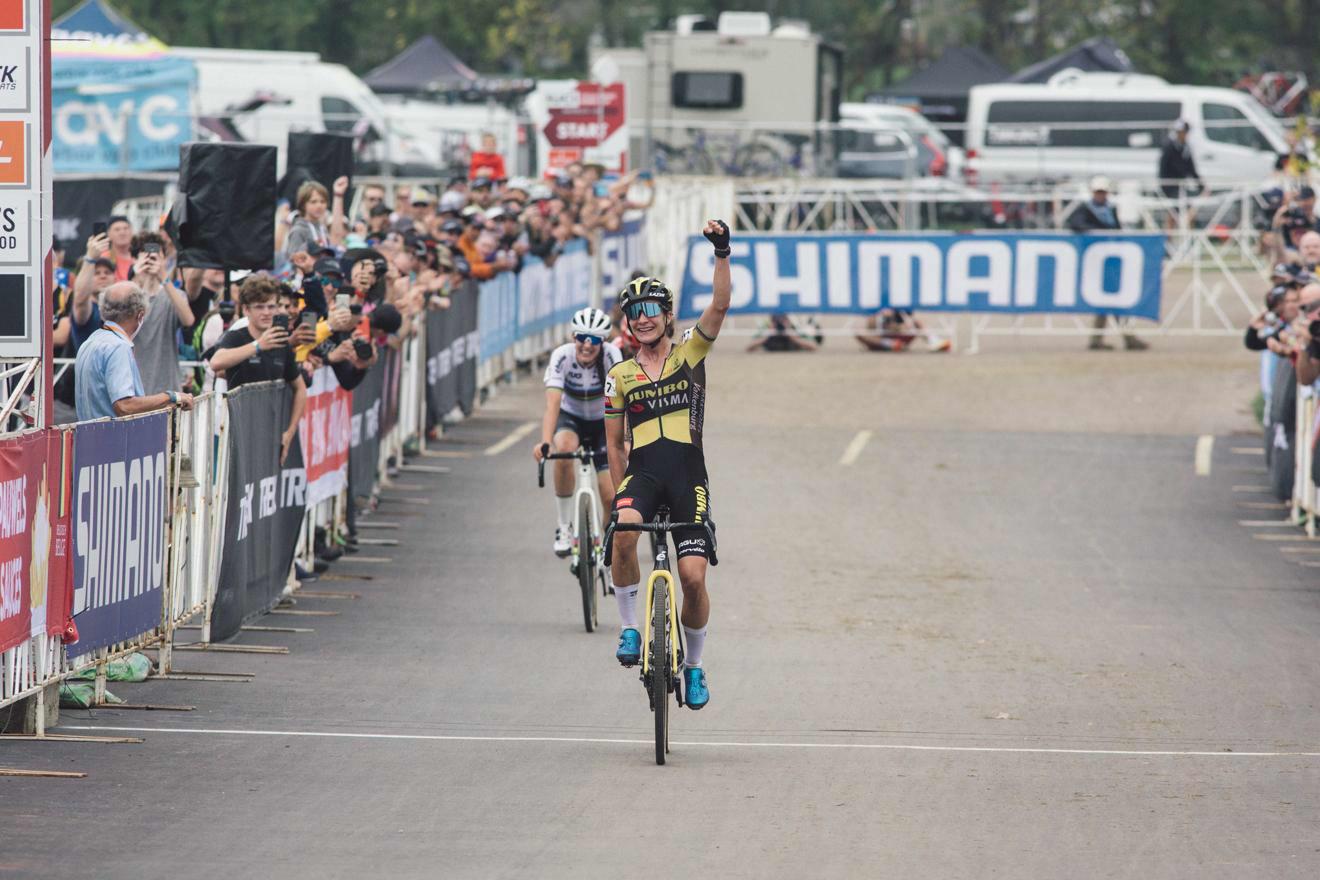 Marianne Vos is back in the field and the other participants will have known that. After an extremely exciting race, Vos was the fastest after six laps. World champion Lucinda Brand and unlucky rider Denise Betsema completed the podium.
In the opening round of the UCI cyclo-cross World Cup in Waterloo, there was a good field of riders at the start. After an impressive season on the road, expectations were high for former world champion Marianne Vos.
Throughout the race, an elite group including Lucinda Brand (Baloise Trek Lions), Denise Betsema (Pauwels Sauzen - Bingoal), Marianne Vos (Jumbo-Visma Women Team) and Annemarie Worst (777) seemed to be almost an accordion. It was only in the final lap that Vos, Brand and Betsema, who had earlier dropped out of the leading group after a strong turn due to equipment failure, were able to create a decisive gap on the chasing ladies.
After an incredibly exciting final part of the race, Marianne Vos crossed the line first. Brand still managed to sprint behind Vos, but had to content herself with silver. Betsema takes third place in the first round of the UCI Cyclocross World Cup.