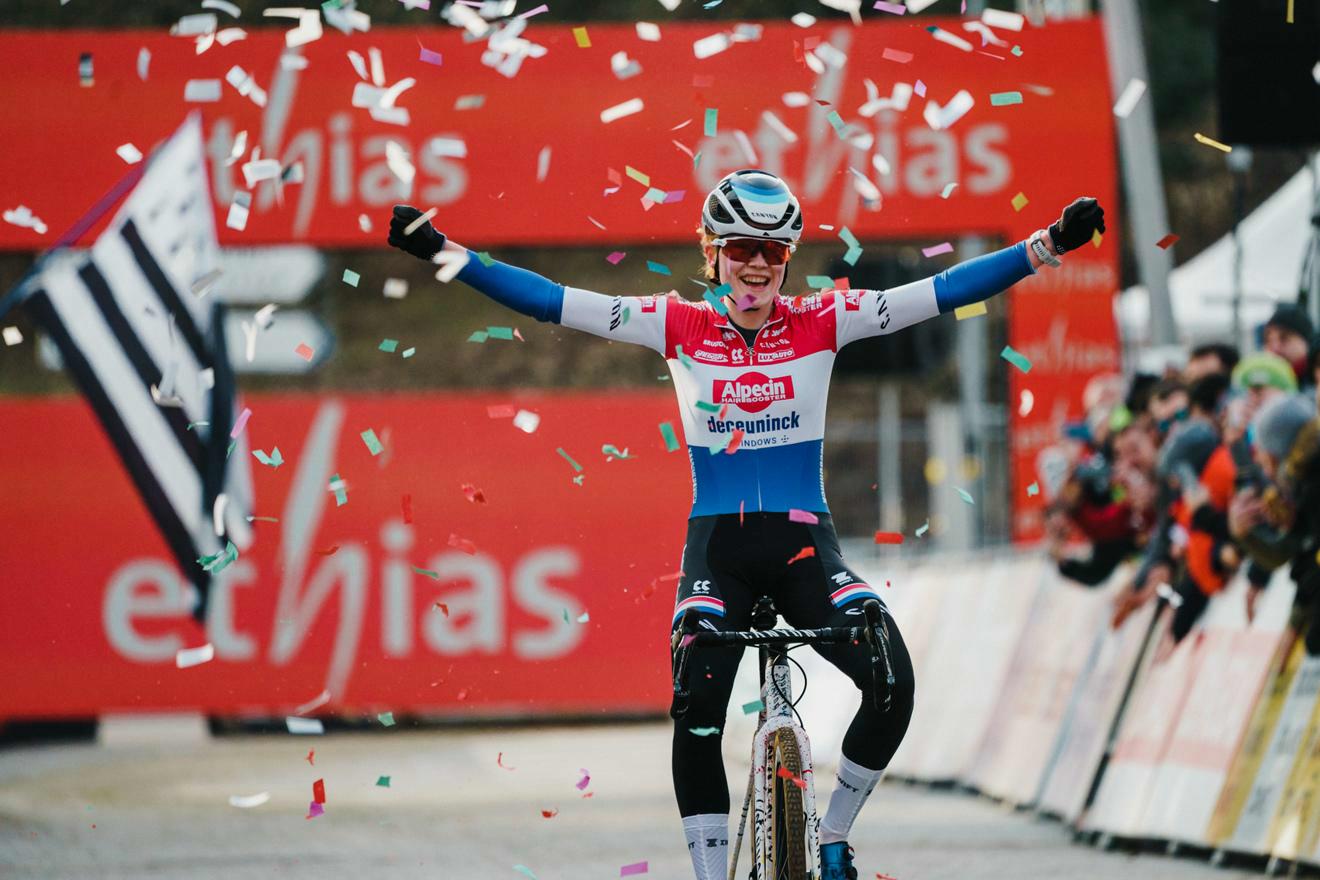 The final round of the 2022-2023 UCI Cyclo-cross World Cup resulted in a win for Puck Pieterse. The Dutch champion had to deal with mechanical problems early on in Besançon, but fought back and then soloed to victory.
It was the Luxembourger Marie Schreiber who was first into the field in Besançon. A little further back in the peloton, Clara Honsinger was involved in a crash. The American's race was already over after just one minute. At the front, Puck Pieterse took over the lead from Schreiber fairly quickly, but it was short-lived. A mechanical breakdown knocked the Dutch champion back.
Trailing by 23 seconds, Pieterse jumped back on her bike. Worst, in the meantime, tried to keep the pace high up front, but Pieterse was determined to make something of the race. Halfway through the second lap, the Dutch champion had already fought her way back to the front. Inge van der Heijden was the next to increase the pace. Her action created a leading group of four with Pieterse, Vas and Worst in her wake.
The group of four did not last long though. Pieterse jumped over the bars during the third lap and then accelerated sharply. Soon she had a lead of five seconds. In the chase, Van der Heijden and Worst, teammates at 777, tried in vain to keep the difference as small as possible. At the end of the fourth lap, Pieterse held a 20-second lead.
The Brit, Zoe Backstedt, at first was able to pressurise Van der Heijden and Worst, but there was never really a chance of a podium place for her. Pieterse kept extending her lead systematically , while the two teammates did not let go of each other. In the end, Annemarie Worst managed to shake off Van der Heijden at the last moment to finish second in the last race of the 2022-2023 UCI Cyclo-cross World Cup. Inge van der Heijden completed the podium.