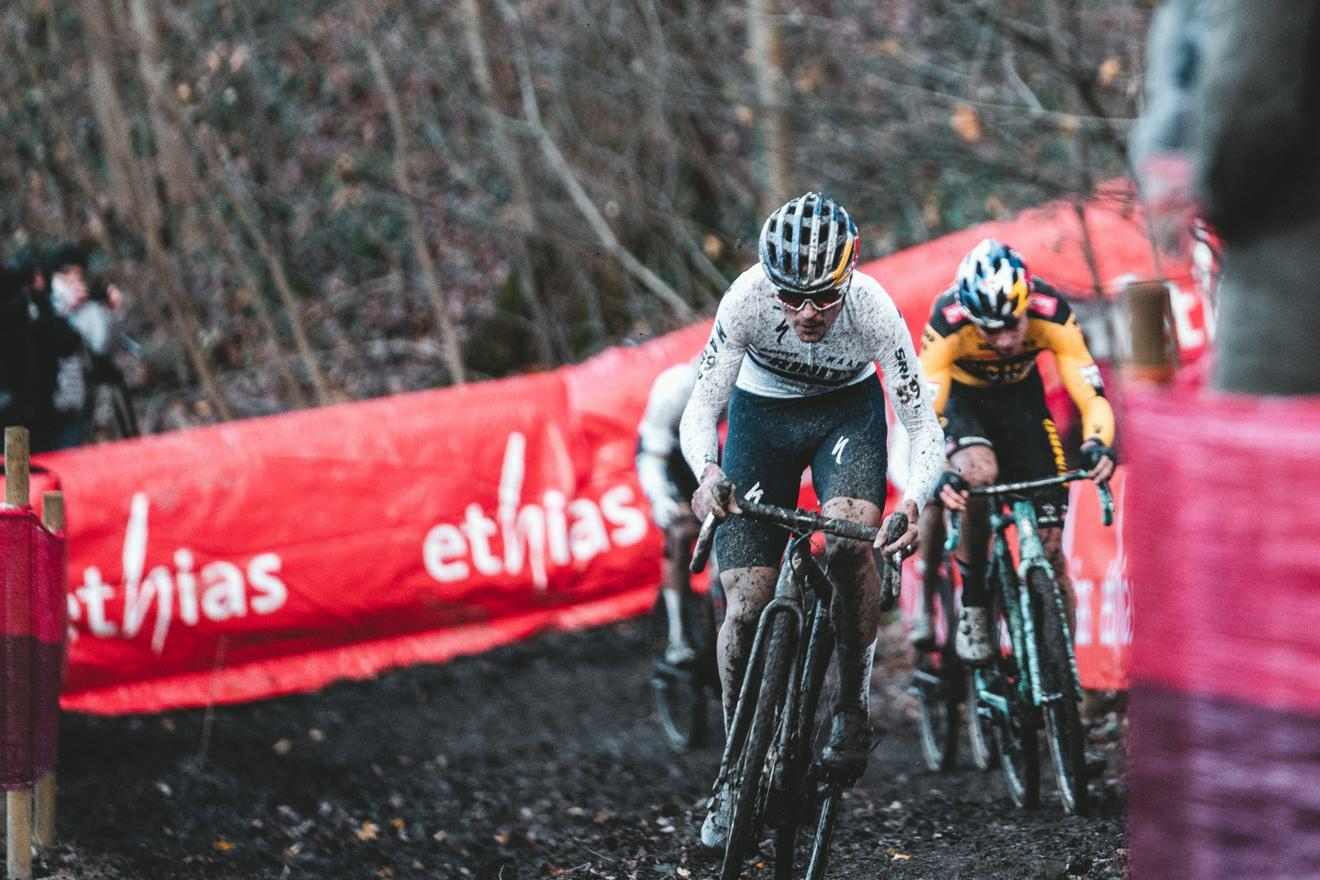 After a more than pleasant introduction to Val di Sole last Sunday, the UCI Cyclo-cross World Cup has undoubtedly made many a cyclo-cross fan's heart beat faster, including yours. And there's even better news: this weekend, there's a double on our programme!
On Saturday, for the first time in the history of the UCI Cyclo-cross World Cup, we head to Rucphen in the Netherlands. There, the riders will face a unique course on their bikes, including Camiel's carousel, a 400-metre long spiral in which they ride in a constant bend and thus continually come across their opponents riding in the opposite direction. At the moment, temperatures of 6 to 9 degrees are expected, with the occasional ray of sunshine. The less muddy surface means we will be able to enjoy a fast race where technique may well be more important than strength. Want to read more about the course?
The day after, we head to the classic on the Citadel of Namur. The circuit there is known for its extremely tough mud stretches and it is where Pidcock, who will also be at the starting line this year, did three laps solo at the last edition. On the penultimate lap he saw his leading position sink into the mud, but the young Briton still managed to finish an impressive third. Lucinda Brand, who has won three times in a row in Namur, is perhaps once again the main favourite among the women on Sunday. Curious about how Pidcock and Brand did last time? Watch the summaries of the previous edition here!
Will someone pull off a double victory this weekend? Or will the recently returned Vos and Pidcock book their first win(s) of the season? You'll find out this weekend! Prepare here for the rounds in Rucphen and Namur.