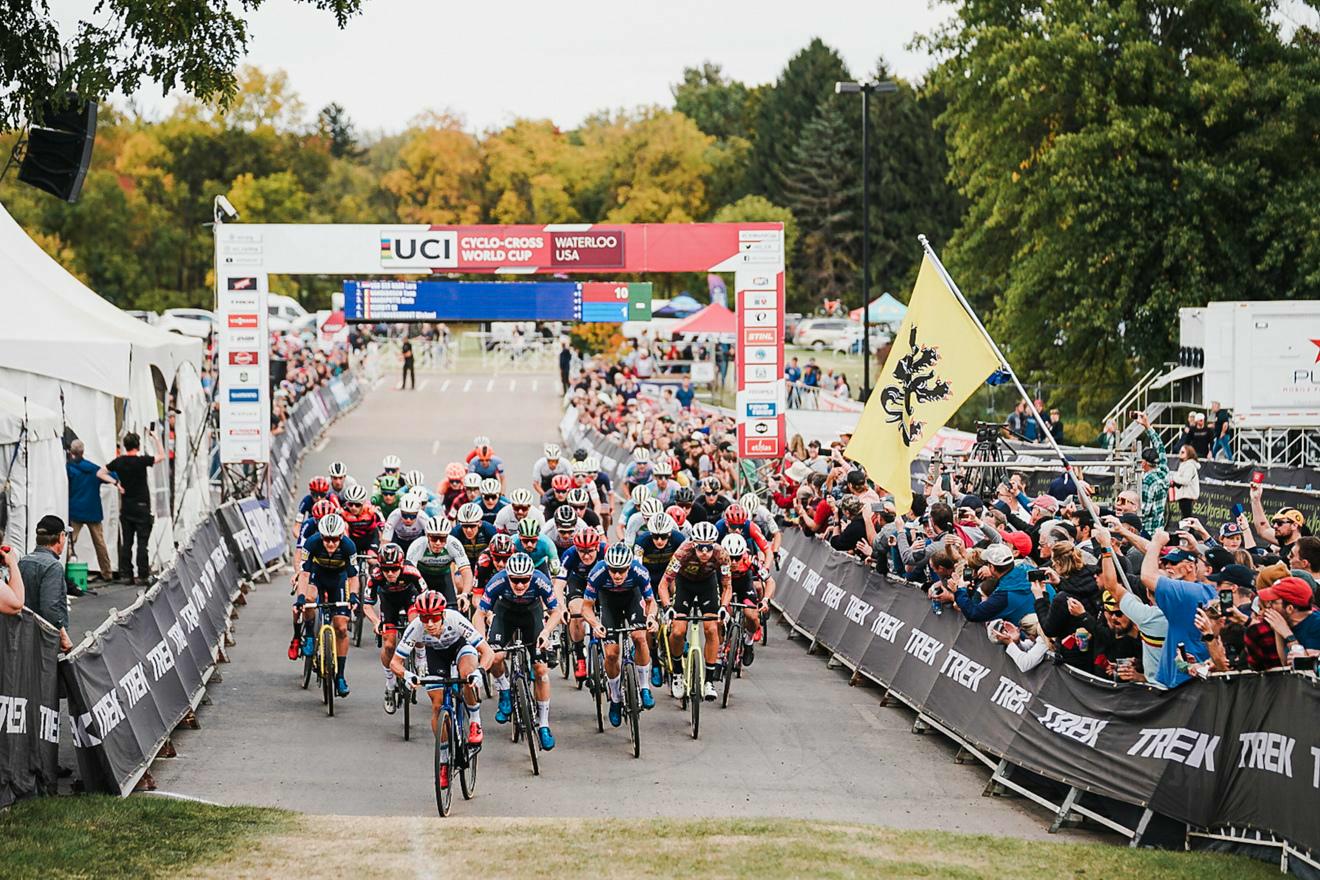 Over the past two weeks, the cyclo-cross peloton gave its best in the US opening rounds of the UCI Cyclo-cross World Cup. There is not much time to unwind, as tomorrow in Tabor the third race of the regularity criterium is already on the programme. We asked former world champion and Sporza co-commentator Paul Herygers for a preview of the UCI Cyclo-cross World Cup.
Paul, with Maasmechelen, Beekse Bergen, Dublin and Benidorm, no fewer than four completely new courses adorn this season's UCI World Cup Cyclo-cross calendar. Do you think these are good additions?
"Innovation in the programme is of course everyone's dream. Not only for the riders and spectators, but also for commentators. The UCI Cyclo-cross World Cup succeeded wonderfully last year, but this year's four additions are really a dream. They are regions we have not been to before. Everyone is curious to see what the courses will look like and how popular cyclo-cross is in these new regions. Last year, the French Flamanville was among the newcomers. That was really a breath of fresh air. And then we had Val di Sole, which was the big surprise for me. I am very much looking forward to this season's new crosses. It will undoubtedly be enjoyable once again. Gavere has made the switch from the Telenet Superprestige to the UCI Cyclo-cross World Cup. A rightful promotion for the Belgian classic."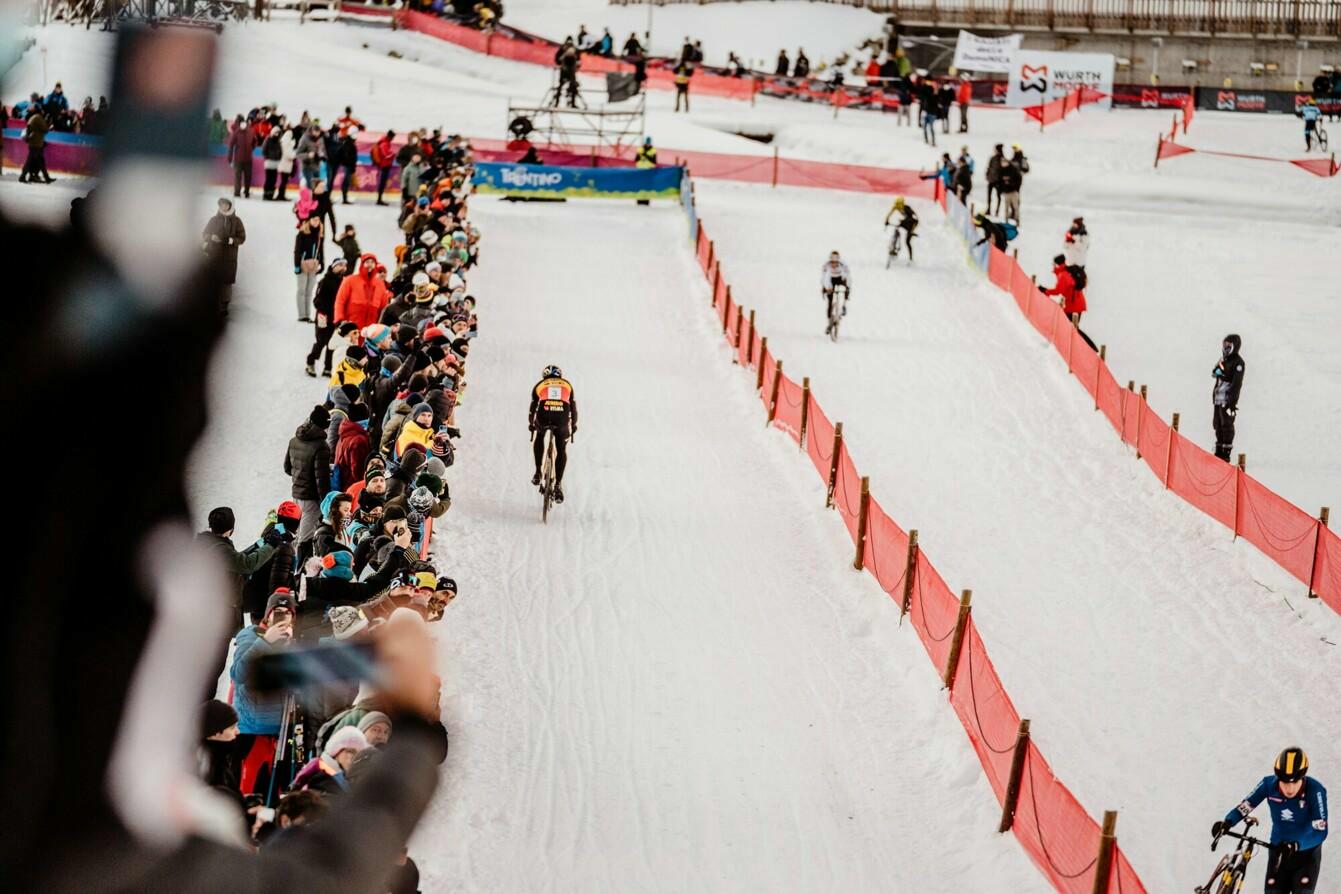 Who will we see regularly on the podium in the Men Elite competition this season?
"To answer that, I think we need to split the calendar into two parts. The first part starts now, part two starts when the big stars - Wout van Aert, Mathieu van der Poel and Tom Pidcock - get involved. Their arrival will no doubt bring some stress to the other competitors, but I think Eli Iserbyt will be ready to compete against them. The UCI Cyclo-cross World Cup is very important for him. Just like last year, I expect him to be very dominant. This season, there is perhaps an extra objective: Beating Van Aert, Van der Poel or Pidcock in the most important points-based criterium. Further, I will also be looking out for Iserbyt's teammate Michael Vanthourenhout and European champion Lars van der Haar, who has just become a father."
"In my opinion, Eli Iserbyt will be ready to battle with the big three"

Paul Herygers
Do you think we will see Wout van Aert, Mathieu van der Poel and Tom Pidcock often in the field in the coming winter?
"I've heard that they are considering taking part in up to 15 cyclo-crosses. If that's true, we should all be very happy. Let's hope that we are not jumping the gun too much with this. Everyone is looking forward eagerly to their arrival. Many organisers, for example, are looking for a place on the calendar during the Christmas period, because then there is a greater chance that at least one of the three will be present. December will be festive, but we must remember that cyclo-cross must continue to remain popular even without the big three. After all, it is their opponents who bring colour to more than half of the season."
In addition to the three tenors, we can expect Zdenek Stybar to be back in the field soon. What role do you see him playing?
"That's difficult to say. It has happened in the past that he took part in just a few races and then beat Sven Nys at the world championships. Zdenek is a special guy. You never know when he sets his sights on something. Just because it doesn't always work out on the road doesn't mean that it won't in the field. I experienced the same thing with Adrie van der Poel. He wasn't really succeeding any longer on the road, but in the field he was still capable of great things. He even became world champion in Montreuil. So it could just be that Stybar once again gets involved in the deliberations. I am going to give him the benefit of the doubt.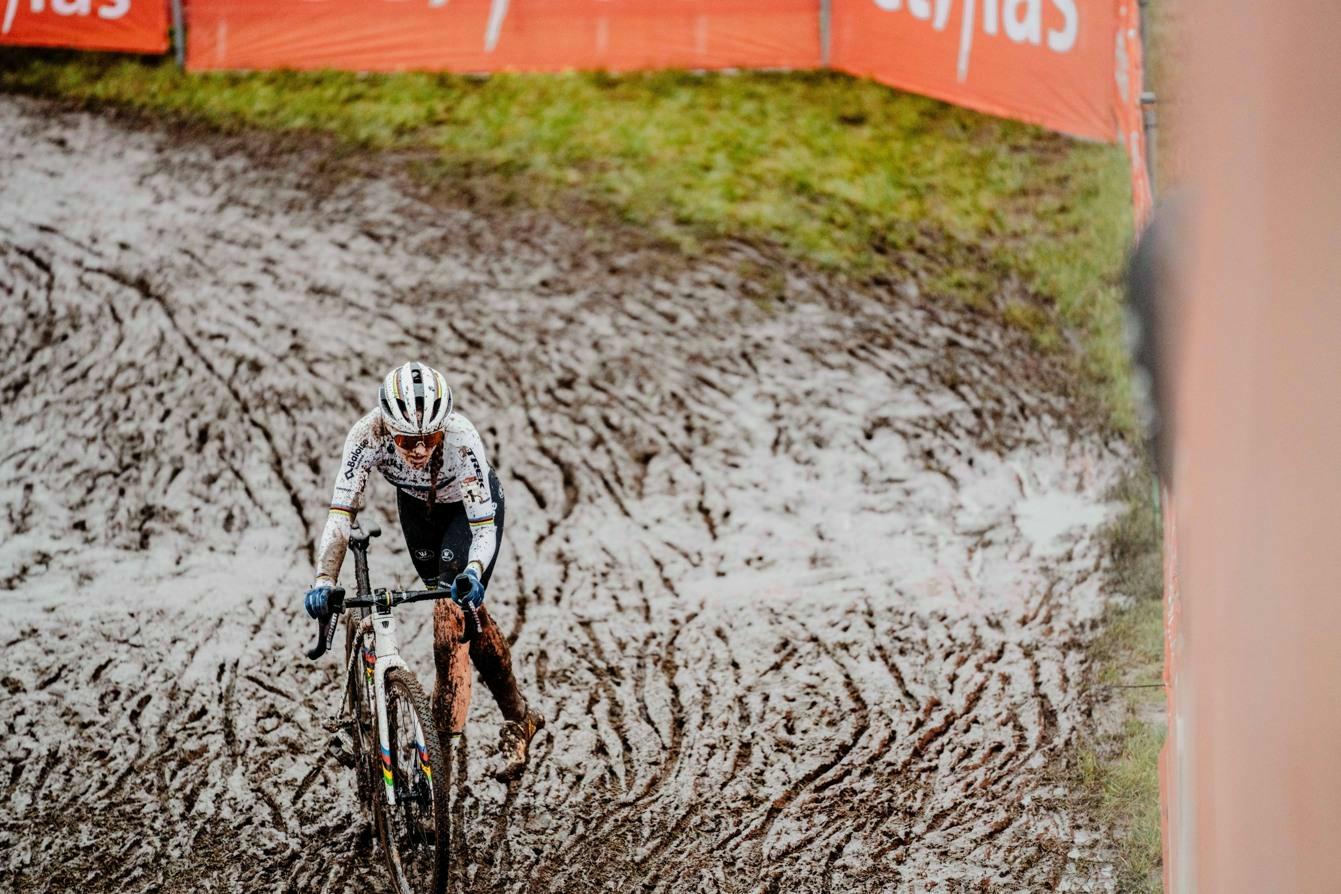 For the Women Elite, who is it going to be this season?
"I still believe in Lucinda Brand, although the young ones are eager to take a crack. Annemarie Worst is improving. Fem van Empel is currently charging round the fields and we still have to mention Puck Pieterse. If you can beat those young riders, you will go a long way. There is also Denise Betsema, but she is finding it hard at the moment against the opposition. I don't want to make Lucinda Brand nervous, but the young blood is hot on her heels. She is very shrewd though and has more race experience, so I think she will still win more often than the competition."
"I don't want to make Lucinda Brand nervous, but the young blood is hot on her heels"

Paul Herygers
There is also the phenomenon Zoe Bäckstedt. How do you rate her?
"She continues to amaze friend and foe, but I think her future lies on the road. Of course, that remark may come back to haunt me in the future. I doubt whether Bäckstedt is at yet able to cope with wafer-thin top talents like Fem van Empel, Puck Pieterse, etc. Don't get me wrong, she rides the bike tremendously hard and also shows up well on heavier courses, where you might not expect that to be the case. The question is whether she can raise her game even further."
In conclusion, some predictions. Who do you expect to be the overall winners of the UCI Cyclo-cross World Cup 2022-2023?
"It is guesswork, because we don't really have an idea yet about who will be riding in which crosses, but Eli Iserbyt is my first choice. For the Women Elite, I choose Lucinda Brand. The same two names as last year, I'm not taking much of a risk."