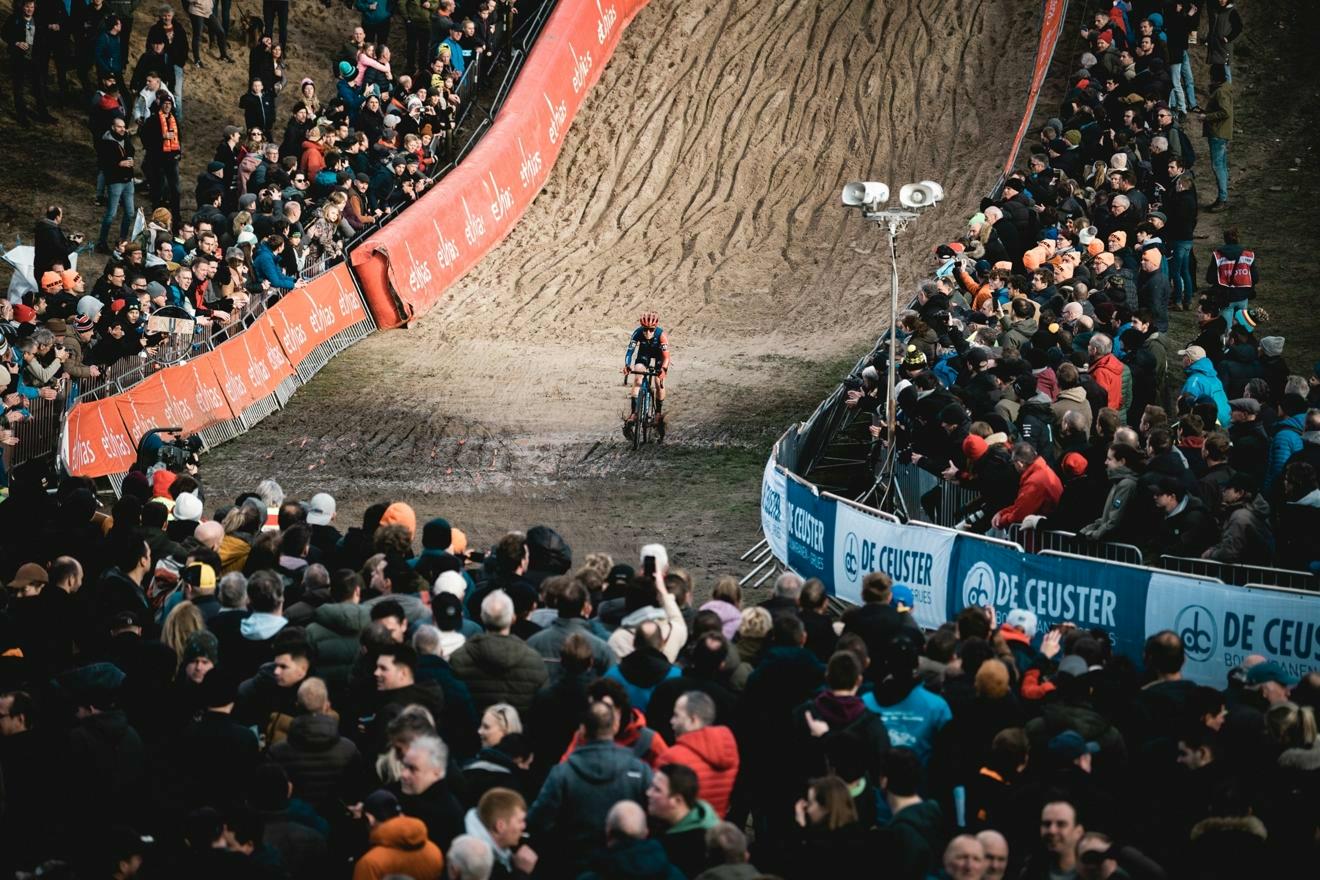 Cyclocross. That's an hour of plodding through mud, cleaving through loose sand or flying over a hard frozen course. With the bike on the shoulder, skipping over beams, jumping over ditches. Unrecognisable faces, scarred by the cold or smeared by the mud.
What makes cyclocross so beautiful and attractive? Well, this winter sport has it all: drama, acrimonious duels, intrigue, crowded beer tents with a pinch of folklore, heroism and loyal supporters.
In 'Crossen, vliegen, duiken en weer opstaan', cycling reporter Christophe Vandegoor and master storyteller and former world champion Paul Herygers drag you along over the beams. In search of cyclocross' roots and the most fascinating stories of this intriguing sport. One thing is certain: the particularly strong live band will drag you out of your seat with the cyclocross song par excellence 'Sweet Caroline, oh oh oh!'. The show will be in Dutch.
Would you like to be there on Friday 5 January at GC Tentakel in Zonhoven? Order your tickets below. The show starts at 20:15.