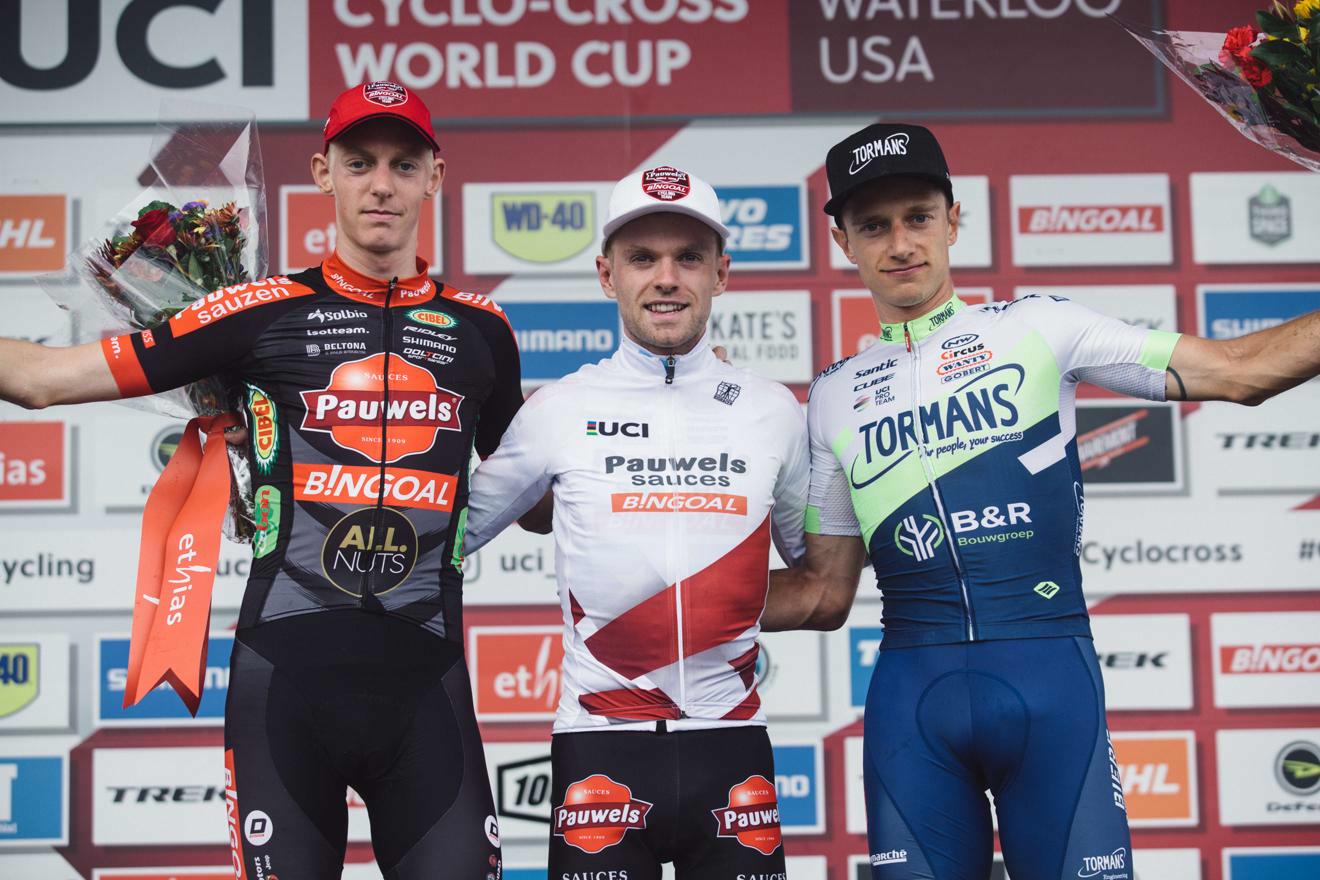 In a warm and rainy Waterloo, the elite men had their turn in the opening round of the UCI Cyclo-cross World Cup today. The race broke open early on after a breakaway by Hermans and Vanthourenhout, but a surprisingly strong Iserbyt, who got off to a slower start due to technical problems, was able to win the race on American soil.
In lap 2, the race already seemed largely decided when Quinten Hermans (Tormans - Circus Cyclo Cross Team) and Michael Vanthourenhout (Pauwels Sauzen - Bingoal) flew over the course with a comfortable lead. The slippery surface hampered some of the strong contenders in the field and Hermans also had to make way, after which Vanthourenhout took over the lead solo.
Not much later, Eli Iserbyt (Pauwels Sauzen - Bingoal) was able to join his teammate at the front of the race. The two went hard and immediately left the chasing men behind. In the background, Hermans fought his way back to the front.
With three laps to go, the European champion Iserbyt demonstrated his strong legs and Vanthourenhout had to let go. That way Hermans, who in the meantime was riding for bronze against Lars van der Haar (Baloise Trek Lions), could make the crossing to Vanthourenhout.
After nine laps it was Eli Iserbyt who arrived solo in Waterloo. Vanthourenhout followed at 30 seconds and Hermans rode 43 seconds after Iserbyt to bronze.