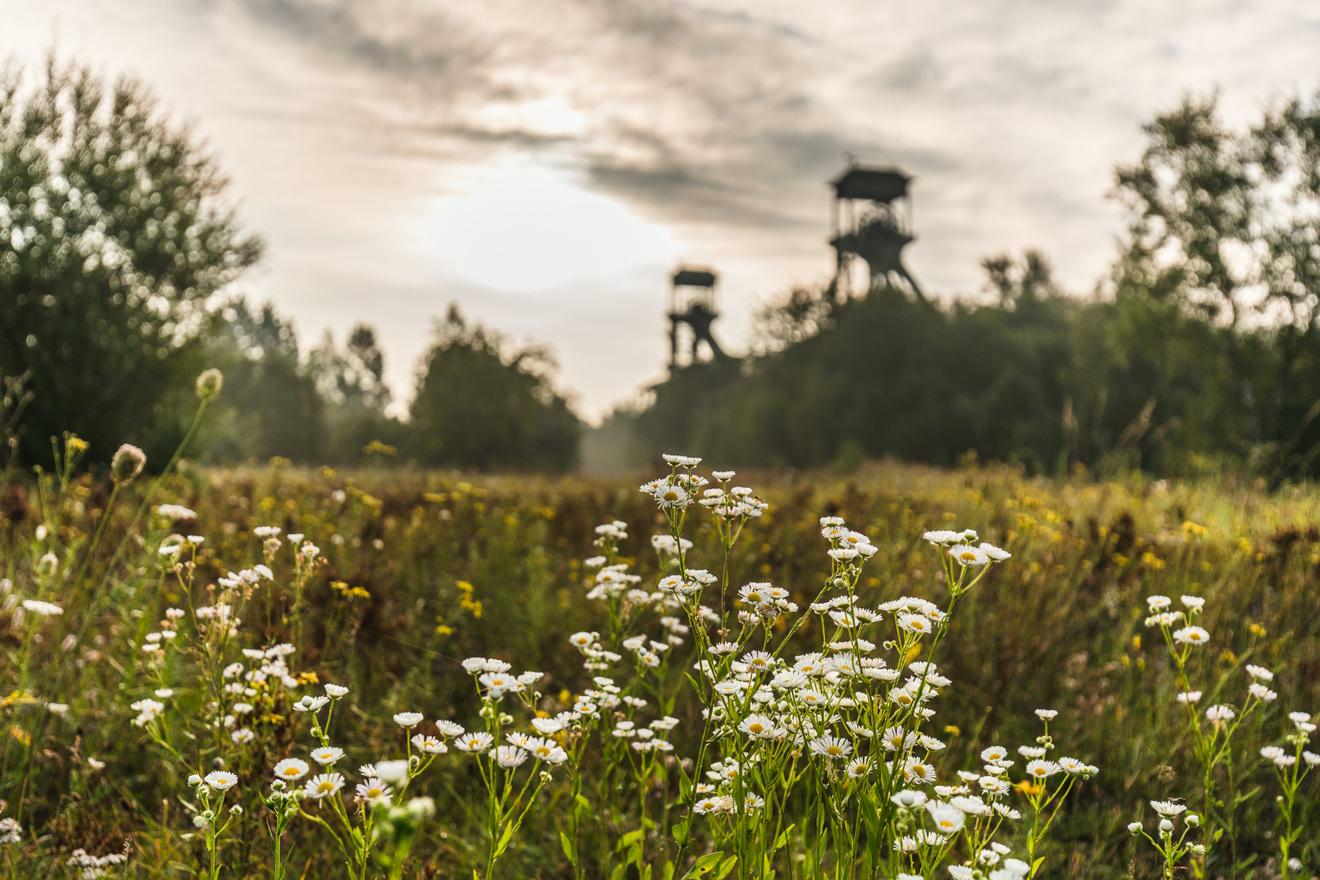 Maasmechelen wants to showcase its sustainable side, with own initiatives such as vacuum toilets, reusable cups, and suggestions to the audience. Moreover, Flanders Classics will donate 1 euro for every ticket sold to the National Park Fund, which was set up to protect the park's nature.
The first-ever Maasmechelen cyclo-cross will take place against a breath-takingly beautiful green backdrop. Such stunning surroundings must be cherished, of course, which is why the organisation has chosen to make sustainability one of the event's core values. The first edition will be a test case. In the long run, however, the race organisers want to set an example in terms of waste, eco-friendly organisation, and carbon footprint. This year, the organisers have invested in reusable cups, vacuum and compost toilets, as well as batteries.
The reusable cups will help the organisation to reduce leftover waste after the race. Return your reusable cup in exchange for a free gift! Water consumption will be reduced thanks to compost and vacuum toilets. The latter only consume 0.8 litres of water every time you flush, compared with the usual 8 to 9 litres of a conventional toilet. In the MaasMagische bar, battery power will be used instead of generators, which consume up to 4 litres of diesel fuel per hour.
If you don't want to miss any of the action and the amazing fringe events in Maasmechelen, you can buy your ticket online in advance to avoid having to queue at the ticket office when you arrive. No need to print out your ticket either. Save paper with a digital ticket on your phone. Additionally, Flanders Classics will donate 1 euro per ticket sold to the Hoge Kempen National Park fund to support nature conservation.
Want to help make this race even greener? Come to the event by bike! You'll find a free bicycle parking (don't forget to bring a bike lock!) near the entrance.