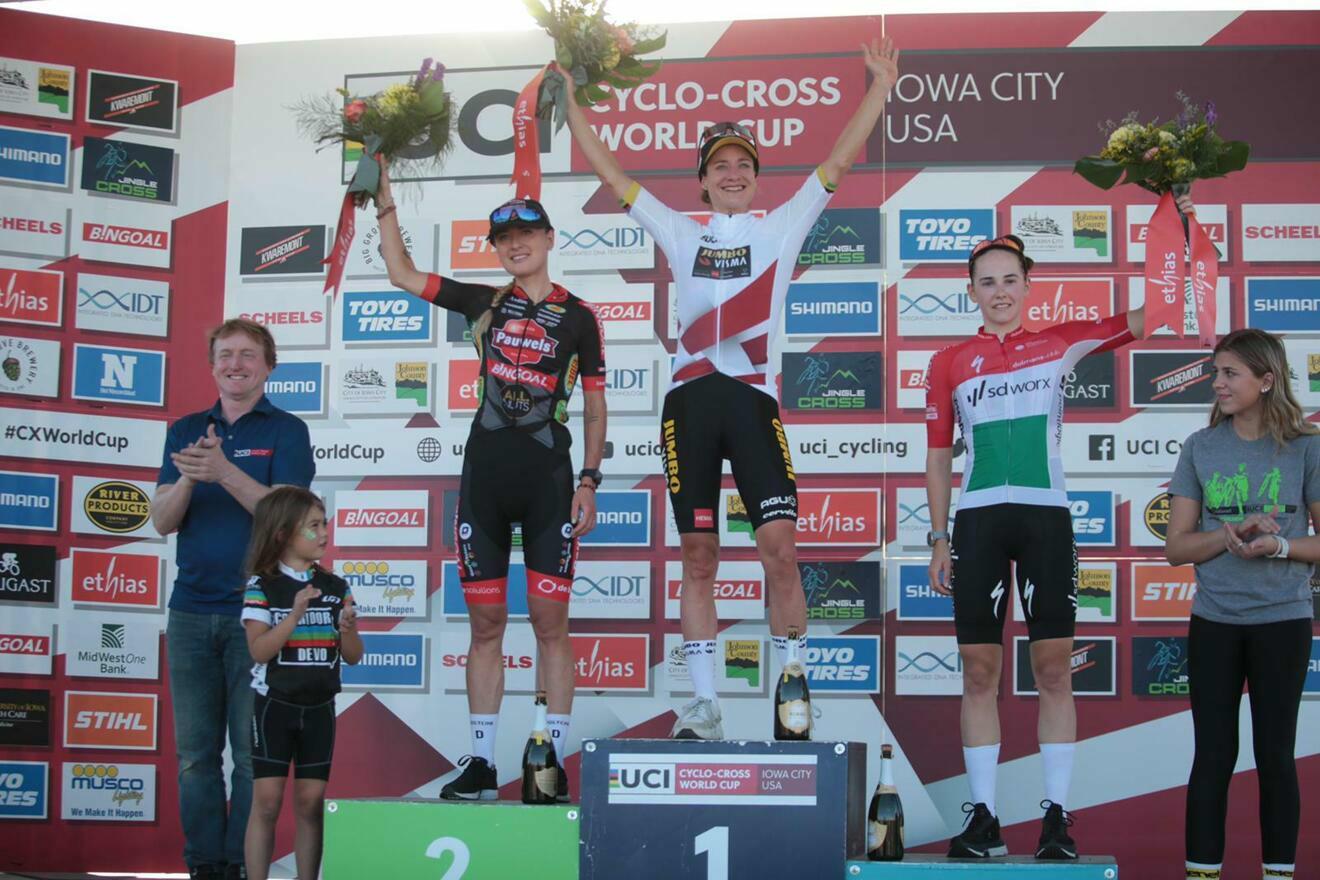 The women concluded their American adventure today in Iowa City. Marianne Vos, who would be taking some time off after this race, showed one last time that you should never underestimate a fox. She rode in front the whole race with fewer and fewer riders to finally finish solo.
Before the second lap Marianne Vos (Jumbo Visma Women Team) was able to create a gap between her and the chasing ladies. It was not until lap 4 that Denise Betsema (Pauwels Sauzen - Bingoal) managed to cross over to the former world champion.
A few metres behind Kata Blanka Vas (Team SD Worx) and Annemarie Worst (777) tried the same. It was the first who could finally join the two Dutch ladies in front. With excellent legs, she pushed hard. For a moment it looked as if she would be able to leave Vos and Betsema behind, but after an error in judgement she slipped up and had to chase again.
Vas didn't get in front anymore and at the last time Mount Krumpit Vos managed to ride away from Betsema. She raced hard and finished solo after eight laps. She takes the leader's jersey from Lucinda Brand (Baloise Trek Lions) who did not have great legs today. Betsema finished second. The young Vas received the bronze medal and is now on the World Cup podium for the first time.