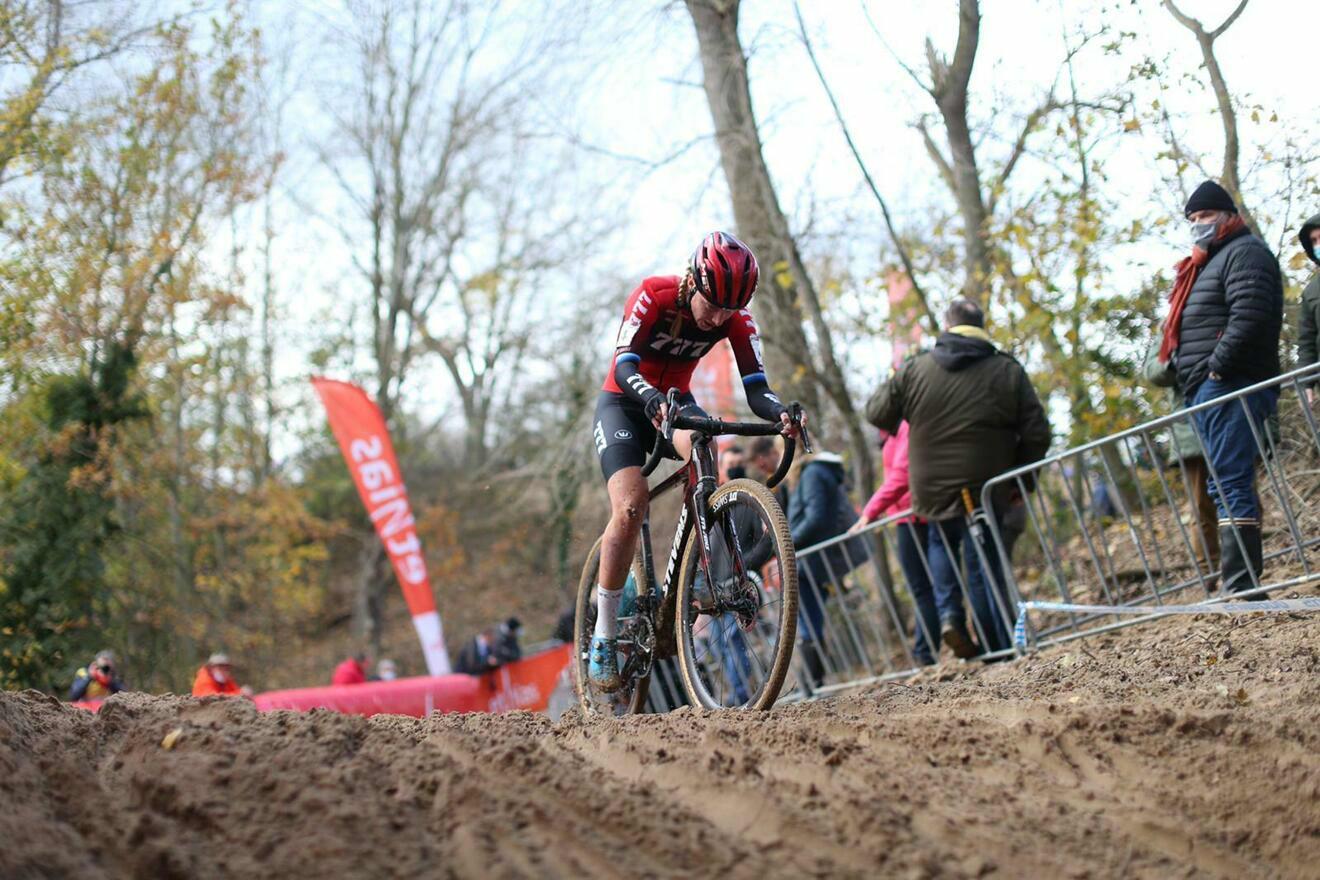 The sandy course in Koksijde was tailor-made for Annemarie Worst today. On the penultimate lap, the Dutchwoman began an impressive solo dash in the dunes along the Belgian coast. She finished ahead of her compatriots Betsema and world champion Brand.
The course in Koksijde was back on the UCI Cyclo-cross World Cup calendar after a year of absence for well-known reasons. In this 7th round, the famous sand circuit in the dunes awaited the riders. The youngsters of the peloton got off to a fast start on the Belgian coast. Van Anrooij, Pieterse and Van Empel led the dance. They were joined by world champion Brand, Betsema, Worst and Dutch champion Alvarado.
On the second lap, the latter suffered a flat tyre and had to drop back. After a bike change, Alvarado was unable to get back in touch with the group in front. In the meanwhile, it was her compatriot Worst who forced a gap. On lap 3, sand specialist Betsema managed to close the gap and put Worst under pressure.
With 2 laps to go, Worst saw her moment to go again. She rode convincingly through the sand and left her compatriot Betsema behind. She quickly built up a 6 second lead after seeming to have found the right rhythm. Behind Betsema, it was world champion Brand who secured third place, but the leader of the rankings did not enjoy a great day.
Worst did not relinquish her lead and soloed to victory in Koksijde. By the time she reached the finish, she had built up a 17 second lead over compatriot Betsema. World champion Brand finished in 3rd place, but remains leader in the rankings.
©Cyclephotos