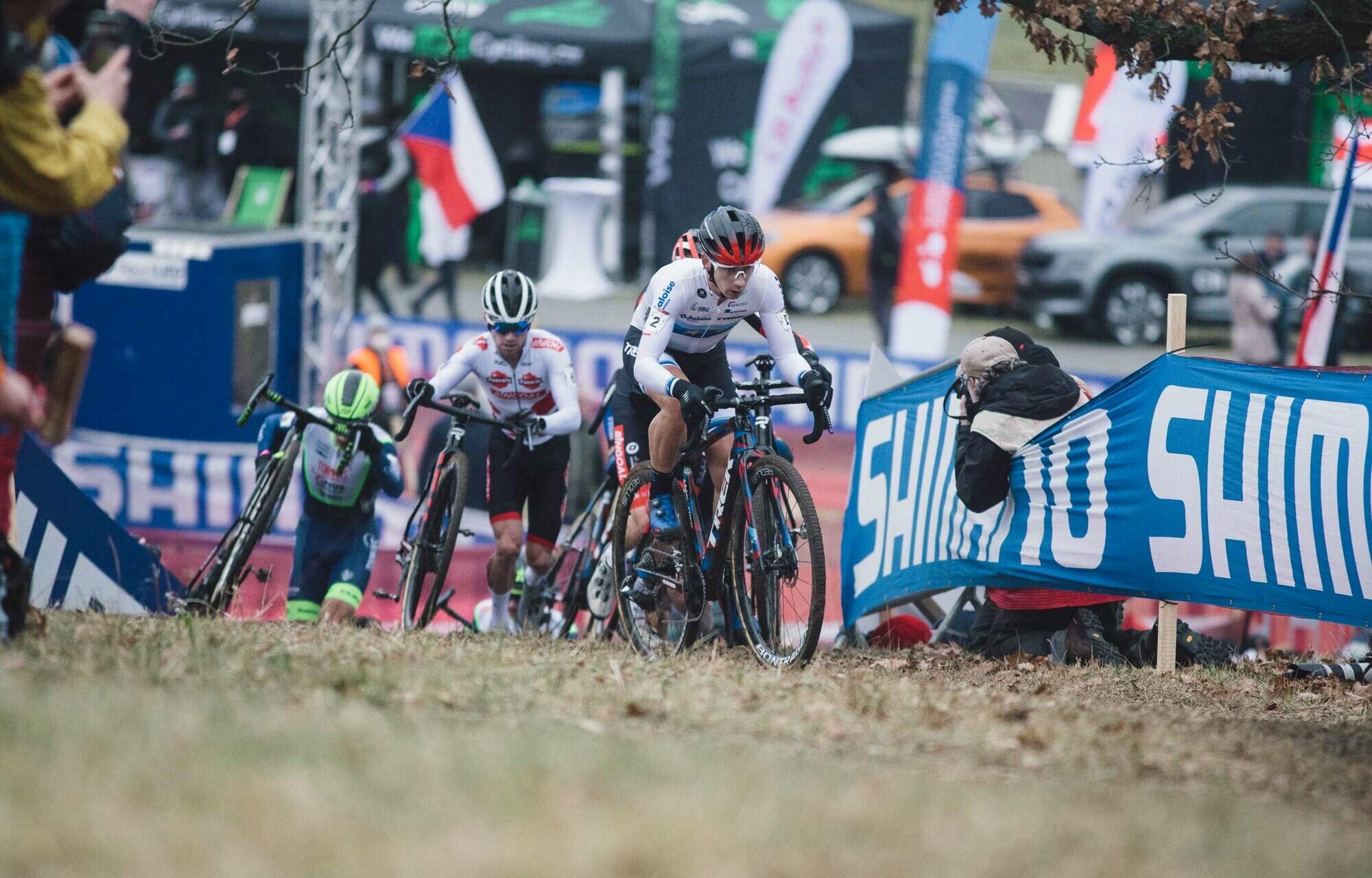 Tabor

Sunday 14 November 2021
After two rounds on Belgian soil, it was time for the Czech classic in Tabor on 14 November. In the seventh round of the UCI Cyclo-cross World Cup , Lucinda Brand and Lars van der Haar were the strongest.
Women Elite
After the junior and men's U23 races, it was the elite women's turn in Tabor. It was only in the second lap that the first breakaway group could be formed. It was the Dutch Puck Pieterse and Lucinda Brand who accelerated with the Hungarian Kata Blanka Vos. Brand eventually won the race. Pieterse and Worst completed the podium. Curious to find out what the race looked like?
© Cyclephotos
Men Elite
Leader of the UCI Cyclo-cross World Cup classification Eli Iserbyt was first in the field in Tabor. Due to the dry course, the race went very fast and the group of riders stuck together. The brand new European champion demonstrated his fast legs during the course. He rode off one rider after another. Read here who he ultimately had to fight against for victory.
© Cyclephotos
Programme
Men U19
1. David Haverdings (NED)

00:41:38

2. Nathan Smith (GBR)

+00:01"

3. Yordi Corsus (BEL)

+00:10"
More
Women U19
1. Zoe Backstedt (GBR)

00:36:58

2. Leonie Bentveld (NED)

+00:20"

3. Federica Venturelli (ITA)

+00:46"
More
Men U23
1. Mees Hendrikx (NED)

00:48:01

2. Ryan Kamp (NED)

+00:02"

3. Cameron Mason (GBR)

+00:03"
More
Women Elite
1. Lucinda Brand (NED)

00:52:00

2. Puck Pieterse (NED)

+00:03"

3. Annemarie Worst (NED)

+00:03"
More
Men Elite
1. Lars van der Haar (NED)

01:02:27

2. Eli Iserbyt (BEL)

+00:11"

3. Quinten Hermans (BEL)

+00:15"
More