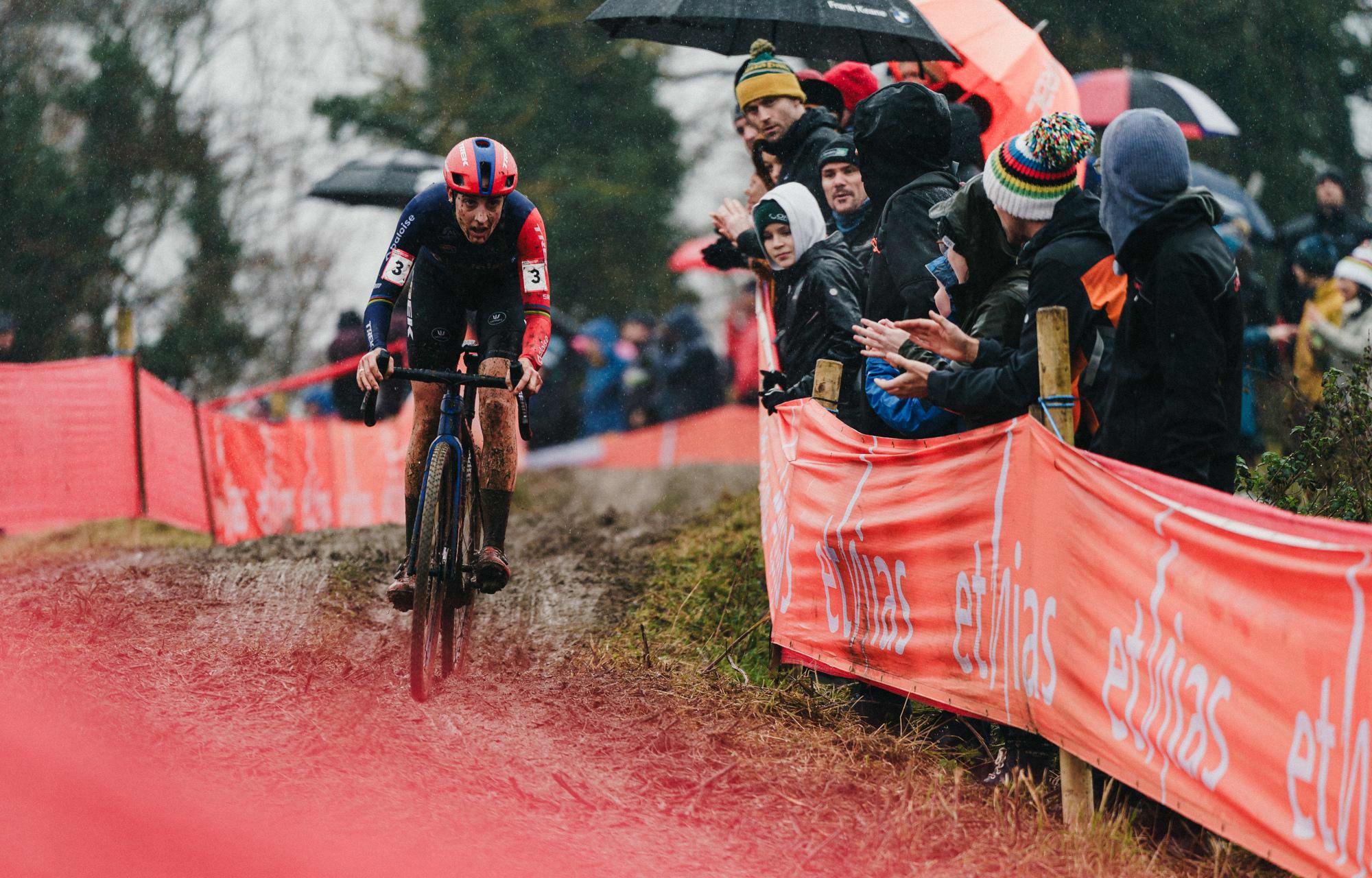 Dublin

Sunday 26 November 2023
After a fantastic first edition of the UCI Cyclo-cross World Cup on Irish soil in 2022, the most important regularity criterium returned to Dublin on Sunday, 26 November 2023. Rain had turned the course into a real mud puddle. Lucinda Brand did not care about the tough conditions and rode alone in the lead from start to finish. For their part, Pim Ronhaar and Laurens Sweeck made it a thriller among the Men Elite. The Dutchman eventually sprinted to victory.
WOMEN ELITE
Lucinda Brand completely took control over the fifth round of the season. From the first lap, the Dutch rider took off alone. Alvarado tried to close the gap, but had to make peace with second place. Backstedt finished third, just like in Dendermonde. Read more.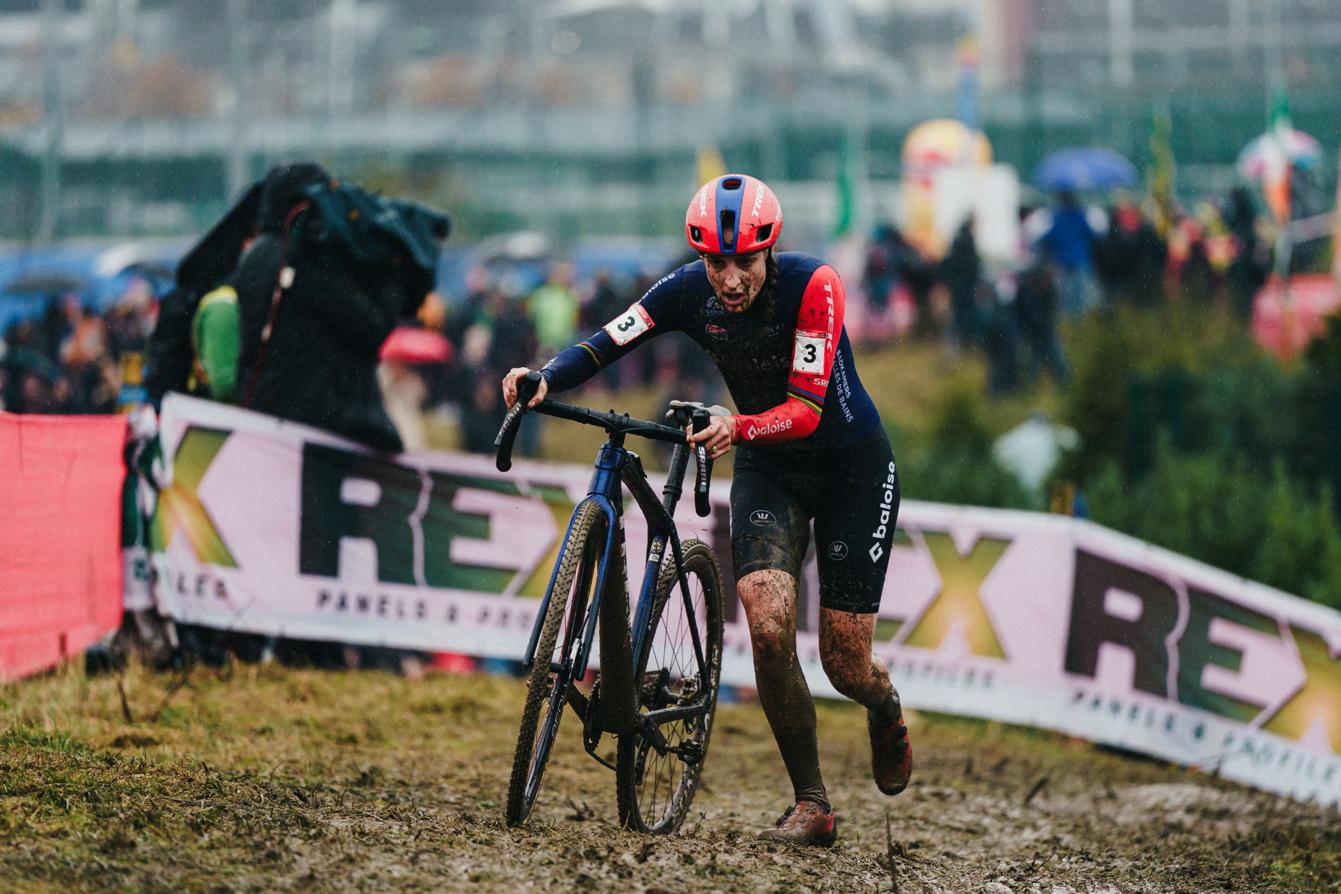 MEN ELITE
After Dendermonde, Pim Ronhaar now took victory in Dublin. The race was won on the finish line. Sweeck had to give way to the Dutchman and came second. Iserbyt finished third and remains in the lead in the standings. Read more.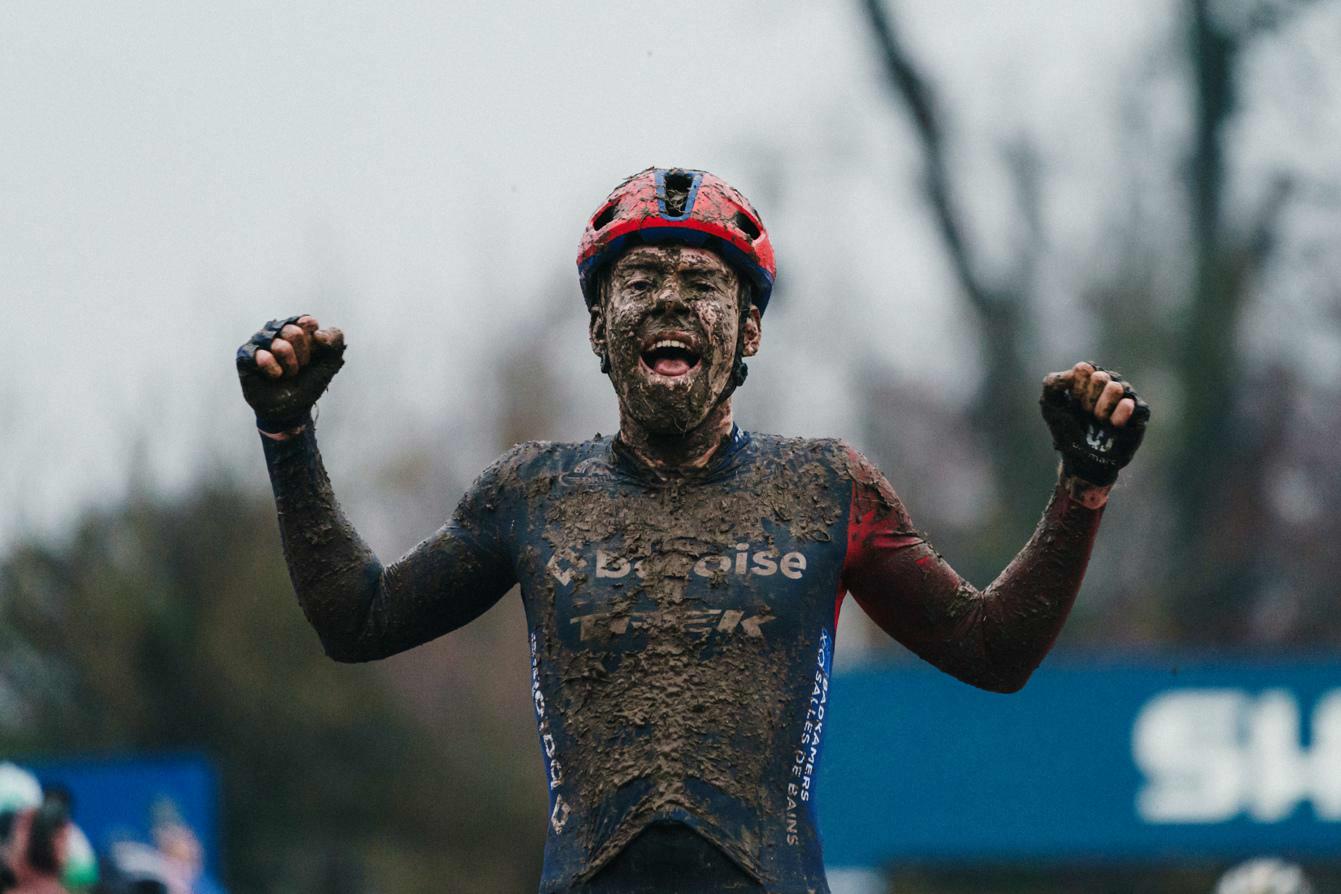 Programme
Men U19
1. Stefano Viezzi (ITA)

00:41:39

2. Arthur Van den Boer (BEL)

+00:08"

3. Keije Solen (NED)

+00:08"
More
Women U19
1. Célia Gery (FRA)

00:39:11

2. Cat Ferguson (GBR)

+00:25"

3. Imogen Wolff (GBR)

+00:47"
More
Men U23
1. Tibor Del Grosso (NED)

00:55:57

2. Emiel Verstrynge (BEL)

+00:13"

3. Jente Michels (BEL)

+00:33"
More
Women Elite
1. Lucinda Brand (NED)

00:54:59

2. Ceylin del Carmen Alvarado (NED)

+00:38"

3. Zoe Bäckstedt (GBR)

+00:45"
More
Men Elite
1. Pim Ronhaar (NED)

00:57:17

2. Laurens Sweeck (BEL)

+00:02"

3. Eli Iserbyt (BEL)

+00:20"
More