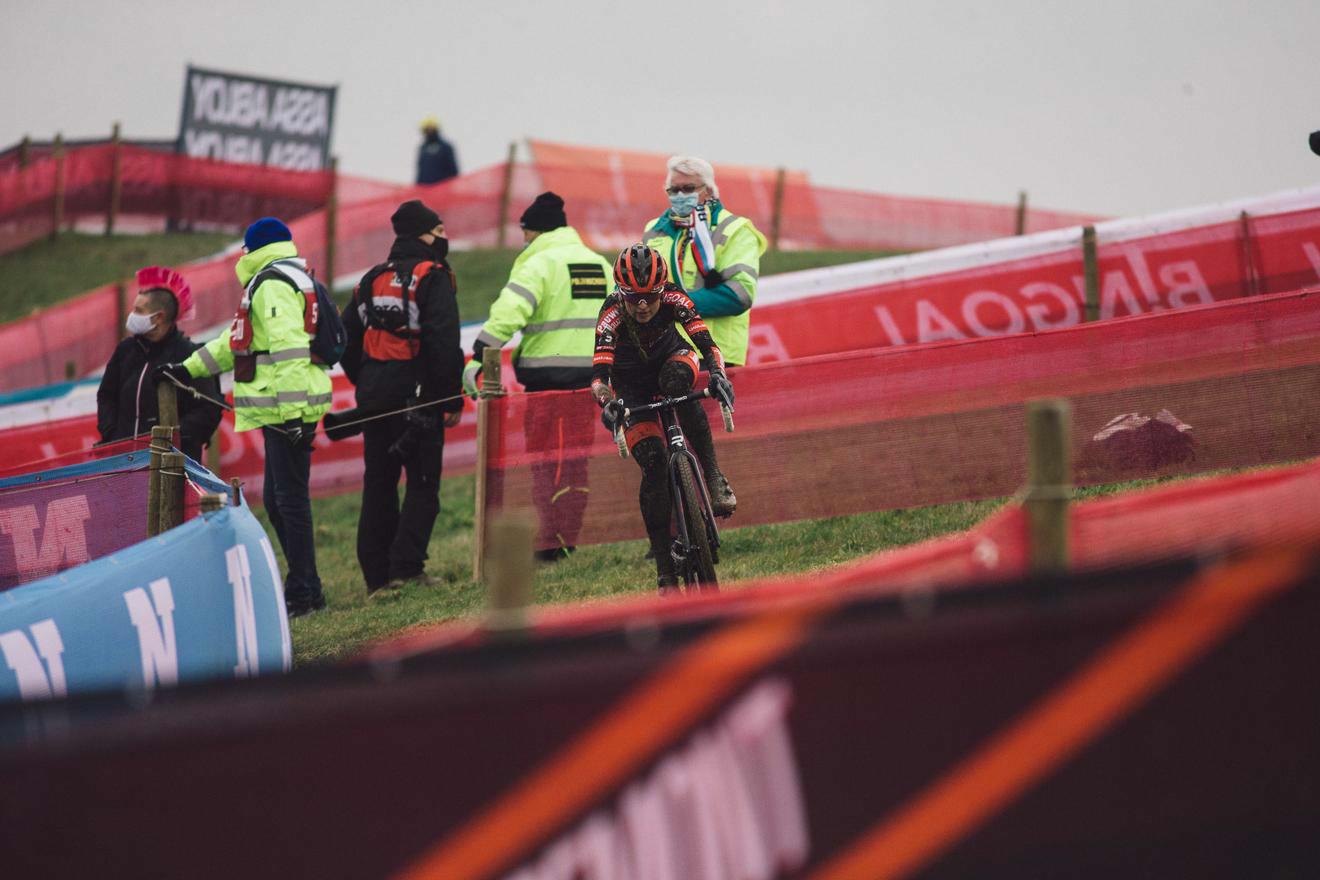 The World Cup was on the programme in Hulst for the first time. In recent years the race was a separate cross, this time the Vestingcross was part of the UCI Cyclo-cross World Cup.The previous three rounds were won by Lucinda Brand, again she was the big favourite.
But the leader of the World Cup didn't have a good start and had to chase. The Belgian champion Sanne Cant had a good start and took care of the first hundreds of meters.
Soon Denise Betsema took over command, with Blanka Vas and Annemarie Worst in her wheel.Alvarado, Marianne Vos, Lucinda Brand and Cant followed as well.Alvarado, Marianne Vos, Lucinda Brand and Cant didn't follow much further. But Betsema was unstoppable, she kept pedalling on the difficult course in Zeeland. After the first round a trio separated: Betsema, Worst and Vas, who had a three-second lead over Alvarado. Brand followed nine seconds later.
Betsema stayed on the gas, Vas had to shift back and Alvarado and Worst had to let go as well. Betsema struck a gap and would increase her lead lap after lap. Brand would still move up from the background to second place, but for the victory she came too late. She arrived just over a minute after the winner, but she is sure of the World Cup.She would be stranded by the winner in just over a minute, but she was sure of the overall victory in the World Cup. Alvarado had to settle for a third place.
Brand secures general classification
Brand won the first three World Cups in Tabor, Namur and Dendermonde and took 120 points, the second place in Hulst gave her 30 points. With that she scores 150 points, 42 more than Denise Betsema. A victory gives her 40 points, so she can't be passed and is already sure of a final victory before the final round in Overijse on 24 January.
Source: nieuwsblad.be