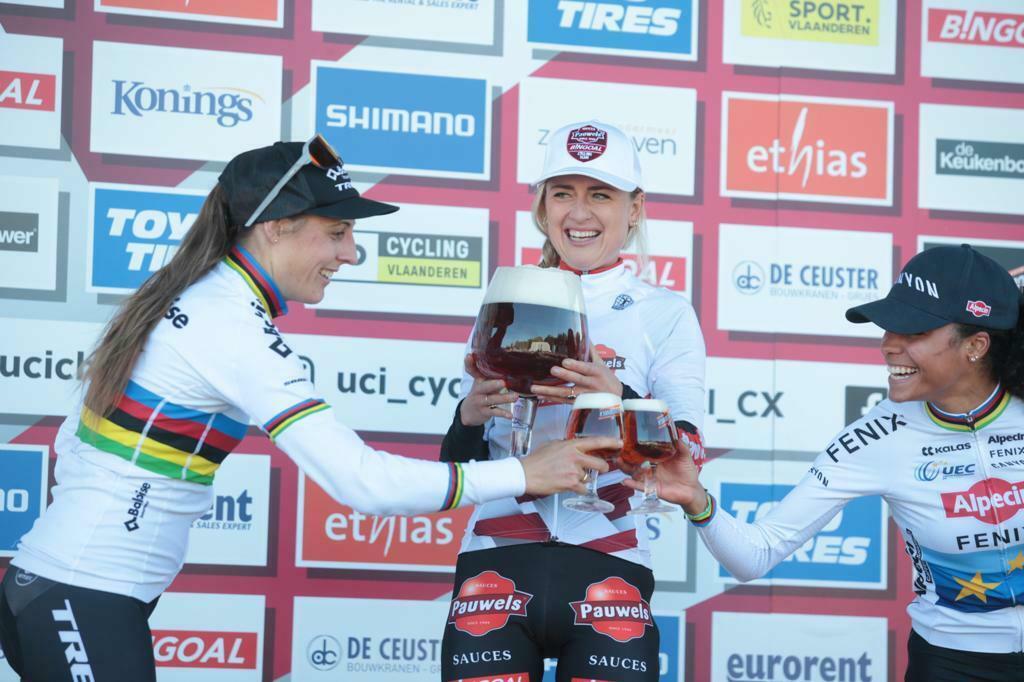 The fourth round of the UCI Cyclo-cross World Cup was tailor-made for Denise Betsema. The Dutch sand specialist took command of the race on lap three. World champion Brand came second, European champion Alvarado third.
Denise Betsema and Puck Pieterse were the first leaders of the race. World champion Brand followed about 6 seconds behind the leading duo. In the third of a total of seven laps, sand specialist Betsema took off alone. She left her compatriot Pieterse behind and embarked on a solo that would last until the end of the race.
Behind her, it was the world champion Brand who was able to catch her compatriot Pieterse. The chase with the two of them did not last long as Pieterse soon had to let Brand go. The world champion did well in the pit, but could not close the gap on leader Betsema. Lap after lap, the gap with Betsema grew.
The young Pieterse was able to hold on for a long time to place three, but as the final lap approached, she felt the hot breath of European champion Alvarado on her neck. It was still a tough battle to secure that last podium spot. In the end it was Alvarado who pulled away from her compatriot Pieterse in the last stretch of sand.
Meanwhile, Betsema was already celebrating at the finish. The Dutchwoman finally had an advantage of 45 seconds over world champion Brand and 1'08" over European champion Alvarado. Betsema not only won the race, but is also the new leader in the UCI Cyclo-cross World Cup standings.