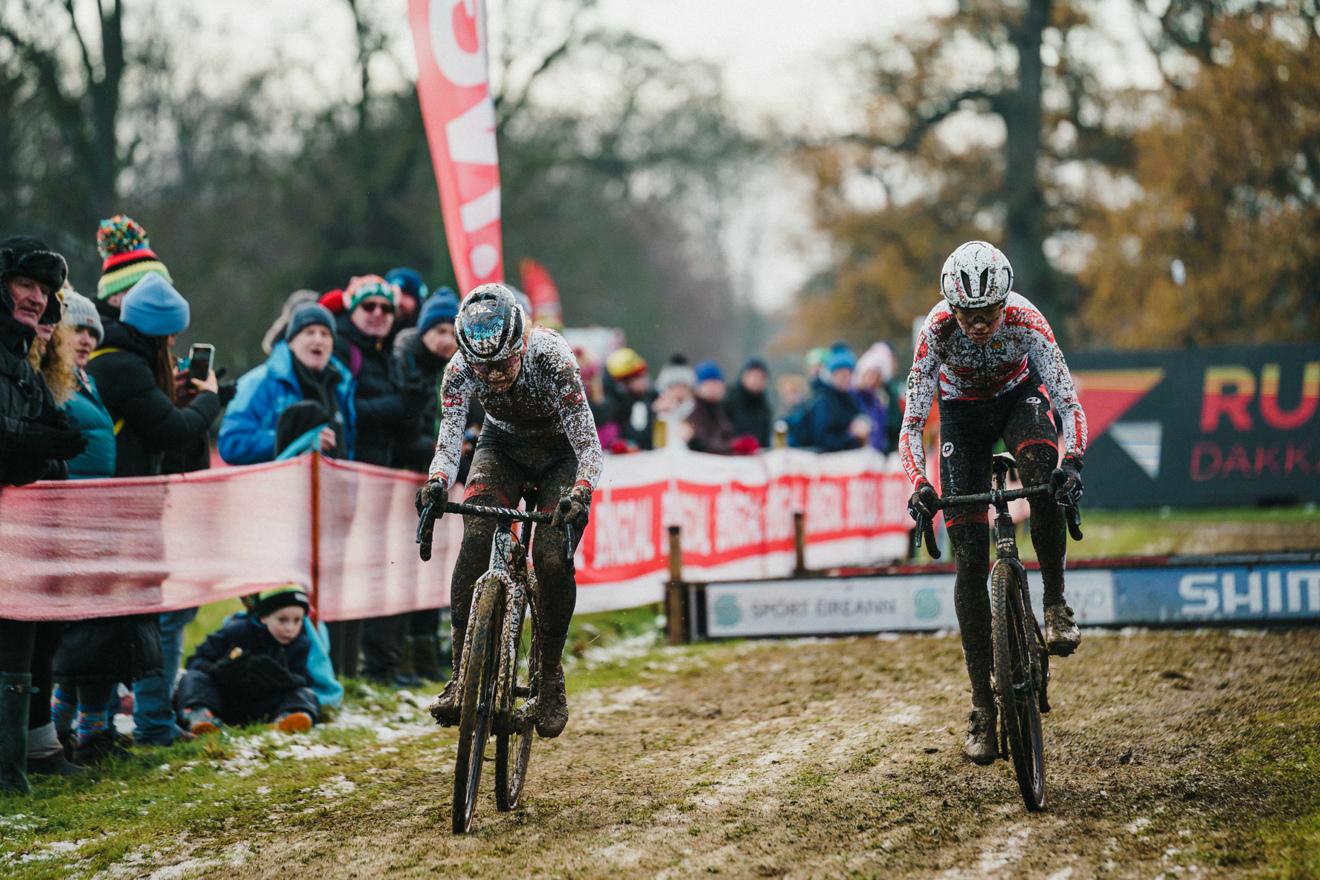 On Sunday 26 November, the UCI Cyclo-cross World Cup will return to Dublin. The second World Cup round ever on Irish soil will undoubtedly have many great things to offer once again. Spectators can visit two brand new fan zones along the course. Find out all about them below.
Those who like to experience the chaos in the pit, the riders carving through the sand or the bunny hops over the bars from up close can visit the Cross Country Track fan and expo zone in Dublin. Catering stalls in the zone will satisfy your hunger, and thirsty visitors can visit the bar for beer, wine or soft drinks. Plus, you won't have to miss a second of the cyclo-cross action there thanks to a big screen. Between races, enjoy performances by VladSax in the marquee for the public. Also be sure to check out the Cycling Ireland skills zone and the merchandising stand of Big Bobble Hats.
Would you rather stand on a spectacular and technical passage on the course? Then the Rugby Hills fan zone is something for you. Here, too, you can watch the races on the big screen. For those who are hungry or thirsty, the catering stalls and bar with beer, wine or soft drinks offer the ideal solution.
Would you like to be there on Sunday 26 November or would you like more info? Click the button below and order your tickets!