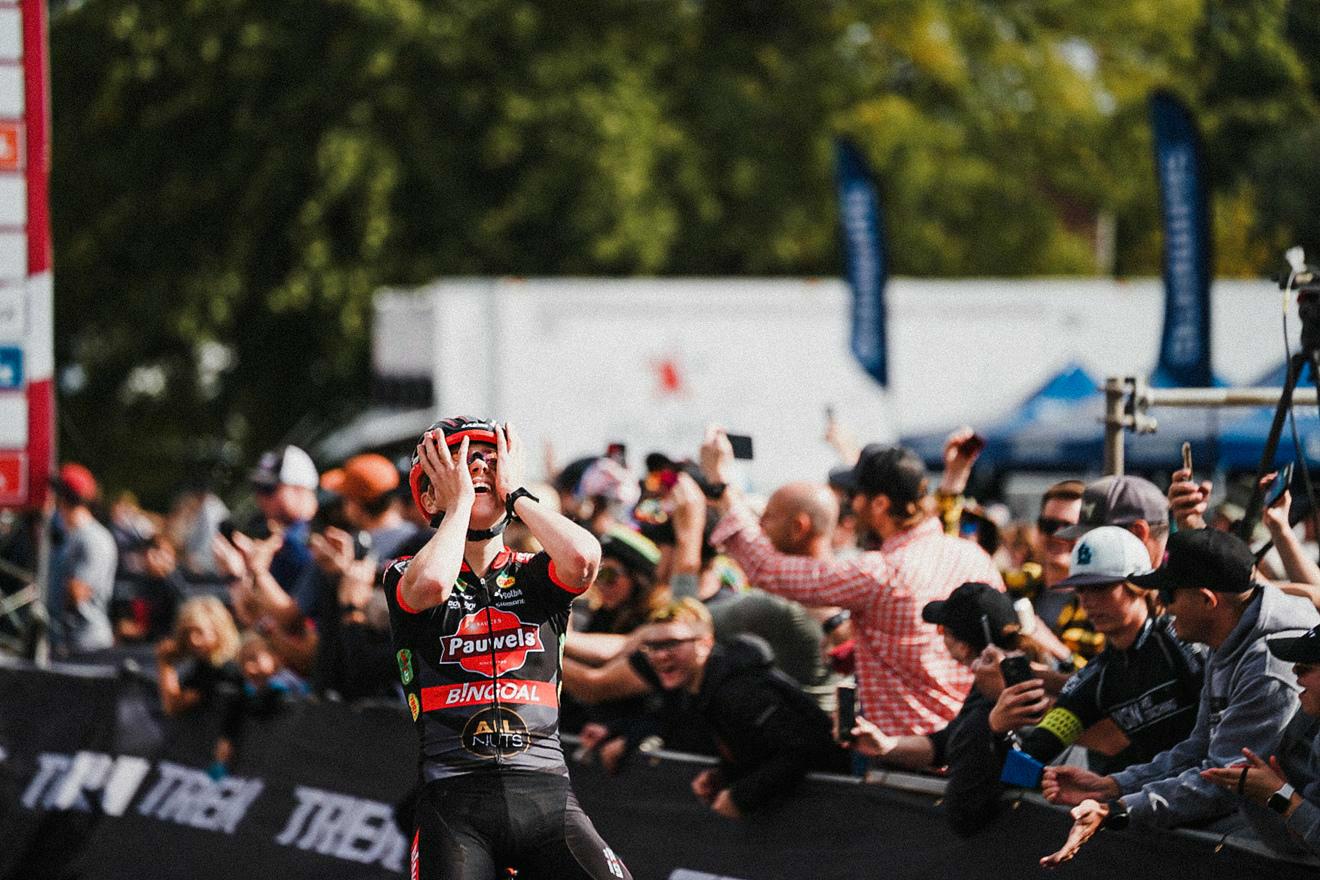 Fem van Empel has won the opening round of the UCI Cyclo-cross World Cup 2022-2023. She defeated her compatriot Ceylin del Carmen Alvarado in Waterloo after a blisteringly fast final lap.
Alvarado was first to reach the dusty fields of Waterloo. European champion Lucinda Brand had a poor start and was immediately left reeling. Her compatriot Fem van Empel was quick to notice. She upped the pace, creating a lead group of five riders after the first lap. Brand followed eleven seconds behind.
At the front, they kept an eye on each other, allowing Brand to make up a lot of ground. Denise Betsema had no intention of making it easy for the European champion to catch them and sped up. In vain, as Brand joined the five leaders at the end of the second lap.
After an excellent start, Alvarado broke away again mid-way through the race. She accelerated up the hill, leaving everyone in her wake. Lucinda Brand spotted the danger and took the initiative in the chase. She managed to catch up with Alvarado together with Fem van Empel. Betsema and Worst also regained their positions in front at the end of lap four.
No one succeeded in taking a significant lead, which meant we entered the final lap with five leaders. The bell was the signal for Brand to increase the pace once more. She put the competition under considerable pressure, but van Empel and Alvarado didn't crack. On the contrary, van Empel took the lead and increased the pace yet again. Brand could do nothing and had to be satisfied with third place. Alvarado still tried to catch van Empel in the sprint, but it was the latter who triumphed in Waterloo.