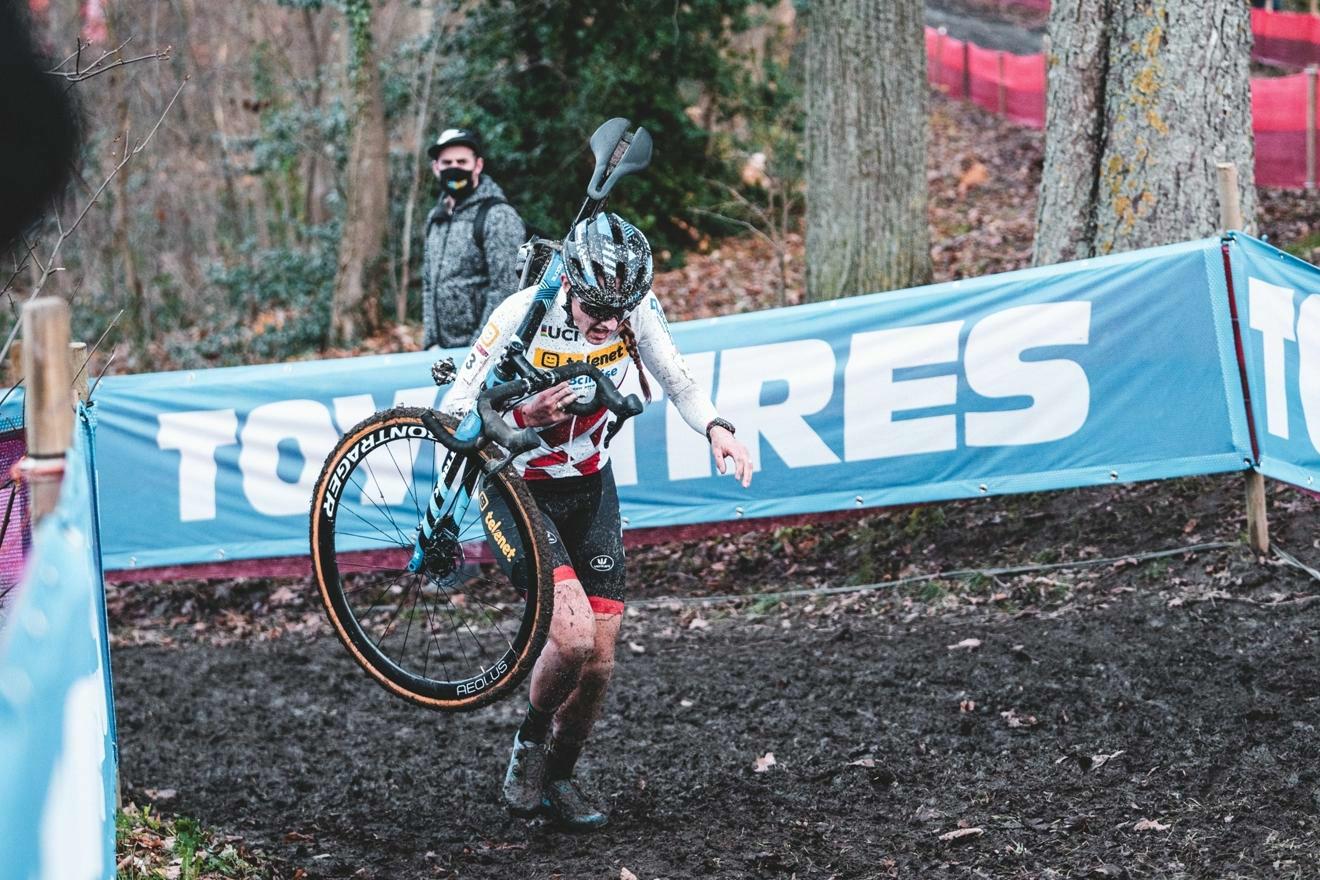 On Sunday, Lucinda Brand won the World Cup cyclocross in Namur, for the third year in a row. The Dutch rider finished with more than half a minute's lead, ahead of the American Clara Honsinger. The Dutch rider Denise Betsema finished third more than three quarters of a minute behind.
Contrary to last year, the match in Namur did not become a mud edition. The course was also slightly changed, but climbing and sliding remained the main challenge. Annemarie Worst, one of the Dutch tenors, was not present in Namur.
It was the Hungarian Blanka Vas who furiously started and took the lead for six minutes, with Denise Betsema in her wheel. Alvarado, Brand, Kastelijn and Cant, well started, followed by a few lengths. Just like last week in Gavere, Betsema had a strong first lap and took over the torch from the Hungarian, who, after crashing into a pad on a downhill run, would lose more and more ground and eventually finish fifth.
So Betsema went off on her own, diving into the second round with a 7 count lead over Lucinda Brand and 14 World Champion Alvarado. Yara Kastelijn followed at 27 seconds, Sanne Cant at more than half a minute. Seven minutes Betsema would only be in the lead, but just like in Gavere she finally got the company of Lucinda Brand, who had left Alvarado behind. Brand didn't delay and immediately forced, she entered the third round with a handful of seconds bonus on Betsema, 28 on Alvarado and 41 on Clara Honsinger who had moved up after a difficult start.
Betsema hit herself back in the third lap after a fall against a pad, a flat tyre would put her even further behind. Fire was on its way to victory, in the battle for second place Alvarado, Honsinger and Betsema were moving.
Brand further increased her lead, Honsinger and Betsema also left the world champion behind. In the end it was the American who would rush to second place, after winner Brand, and in front of Betsema. Earlier, Brand also won the 2018 and 2019 edition in Namur.
Source: Nieuwsblad.be
Relive the dominance from @lucinda_brand in Namur! She wins the second race in the #CXWorldCup. ? pic.twitter.com/TApbHcwFxS

— UCI Cyclo-cross World Cup (@UCIcyclocrossWC) December 20, 2020