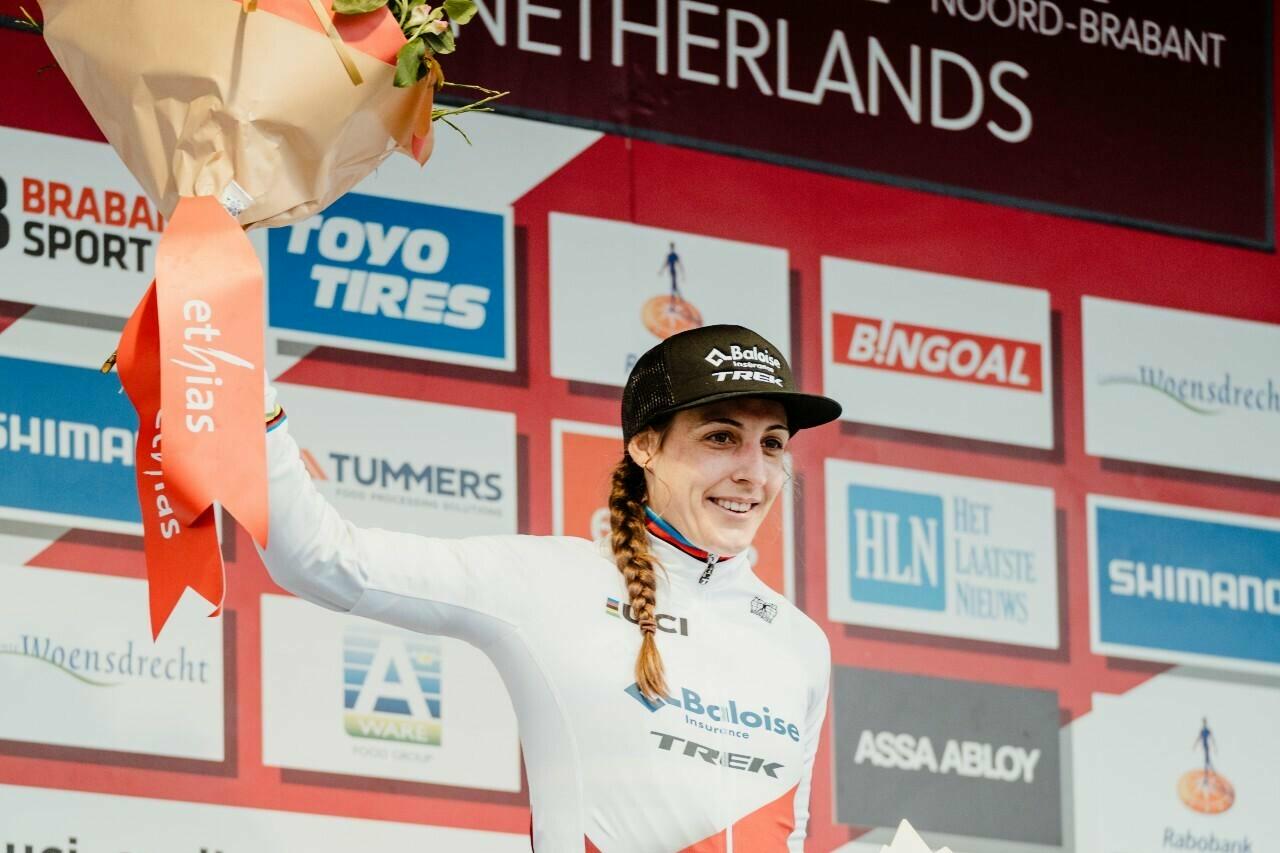 Just like Eli Iserbyt, winner of the men's final rankings, Lucinda Brand was assured of final victory in the 2021 - 2022 UCI Cyclo-cross World Cup even before the final round. And after a great second place in Hoogerheide, she finished her World Cup season with 432 points. That was 71 points more than Denise Betsema, who finished as runner-up. Do you remember all the places where Lucinda Brand won?
We didn't have to wait long for a first win by the world champion. Already in the second round in the American city of Fayetteville, Lucinda Brand took victory after coming second in Waterloo. She also stepped up to the podium in the first rounds on Belgian soil in Zonhoven and Overijse.
The sixth round in Tabor was another victory for Lucinda Brand. When the bell for the last lap went, she pedalled even more powerfully and very quickly built up a lead of 4 seconds. In that race in the Czech Republic, she rode solo to her second win of the World Cup season and she also took over the leader's jersey from Denise Betsema.
Thanks to wins in the round in the new Besançon and in during the Christmas period in Namur, Dendermonde and Hulst, Lucinda Brand succeeded time and again in consolidating her position at the top of the ranking.
On 23 January, she appeared at the start in Hoogerheide in the leader's jersey as a sort of ceremonial round. At that point she was assured of keeping the leader's jersey and after a strong match and a great second place, she succeeded in extending her lead over Denise Betsema, second in the ranking, by 12 points. As a result, for the second year in a row, Lucinda Brand won the final ranking of the UCI Cyclo-cross World Cup after a terrific season.