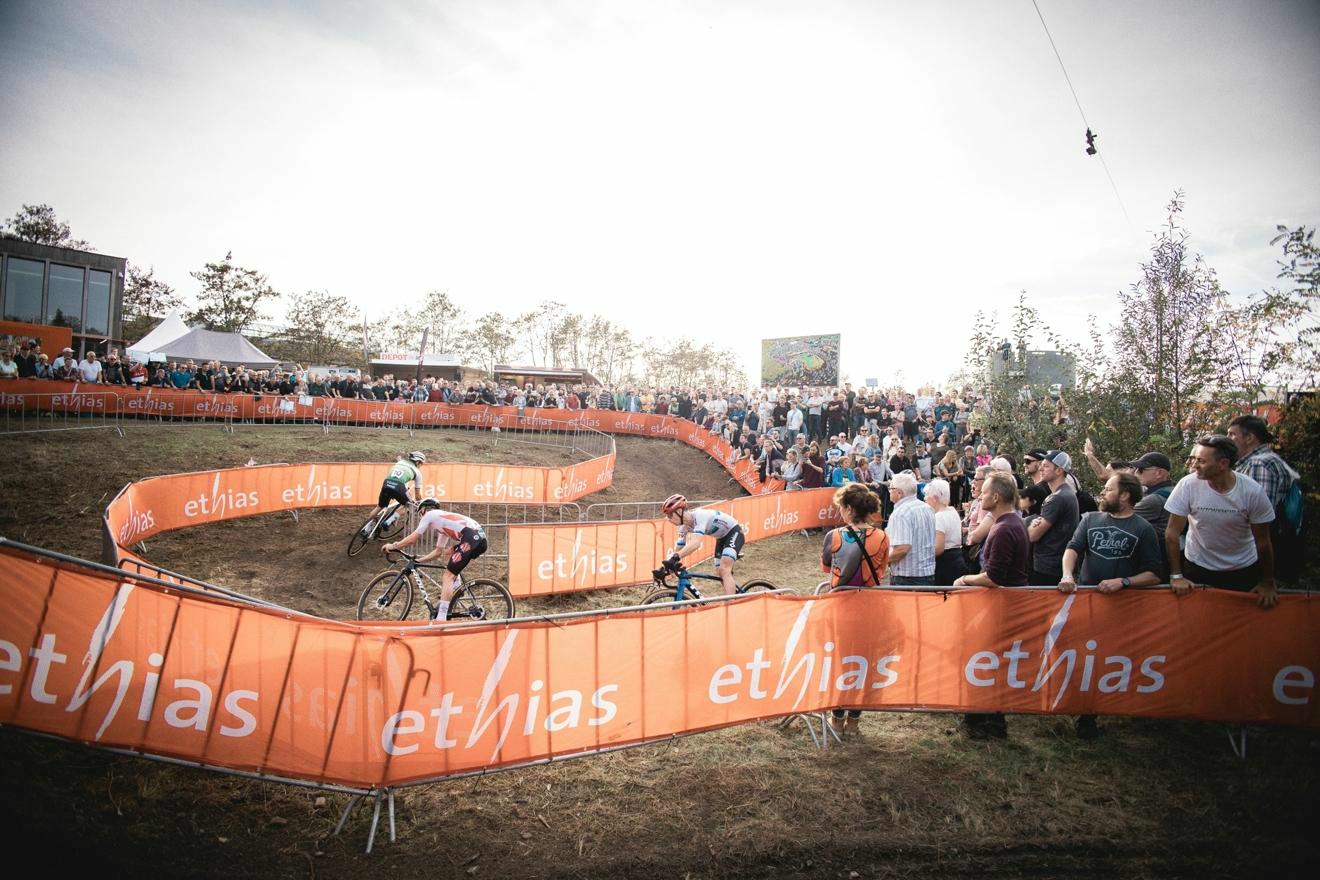 On Sunday 29 October, the cyclo-cross peloton descends on Maasmechelen for the second round of the 2023-2024 UCI Cyclo-cross World Cup. Just like last year, spectators will not only be able to enjoy the sporting spectacle, but also the atmosphere which will not be in short supply in the four fan zones around the course. Discover the extensive programme below.
When you think of cyclo-cross, it is often not just the top-level sport performances that stick in the mind, but also the atmosphere. That will be no different at the UCI World Cup round in Maasmechelen. Thanks to the four different fan zones around the course, you are sure to experience a day of cyclo-cross that you will never forget.
Kwaremont Koerse Kaffee
In the Kwaremont Koerse Kaffee, four DJs will be unveiling their finest beats before, during and after the races. Near the pit area and the shafts, this fan zone gives you a view of no less than four passages per lap. These DJs will get you dancing in the Kwaremont Koerse Kaffee:
12:00 - 16:30: Jasper Lejeune
16:30 - 17:00: Joe Hardy
17:00 - 19:00: Michael Amani
19:00 - 21:00: DJ Brialmont
Maasmagische Secret Bar
Looking for a cosy bar amid the green surroundings? Then the Maasmagische Secret Bar is for you! The riders pass by twice each lap while, in the meantime, DJ Deux Promille provides the necessary vibes. Has the dancing made you thirsty? The Maasmagische Secret bar is open from 12:00 to 16:30.
De Zandbak
Those who want to see the real sand specialists at work should seek out the lounge tent at De Zandbak. A sandpit would not be a sandpit without bean bags and deckchairs. DJ Brialmont completes your cyclo-cross experience with appropriate music between 12:00 and 16:30.
Family zone
In the family zone, it's not only the cyclo-cross that you can enjoy with the whole family. The kids can also have fun in the playground and on the bouncy castle. Children born in 2011 or later also enjoy free access. Please note that they do need a free child's ticket from the ticket shop.
Like us, are you eagerly looking forward to Sunday 29 October? Then buy your ticket here right now, decide in which fan zone you want to follow the races and enjoy the spectacle! More info on the UCI Cyclo-cross World Cup round in Maasmechelen can be found here.