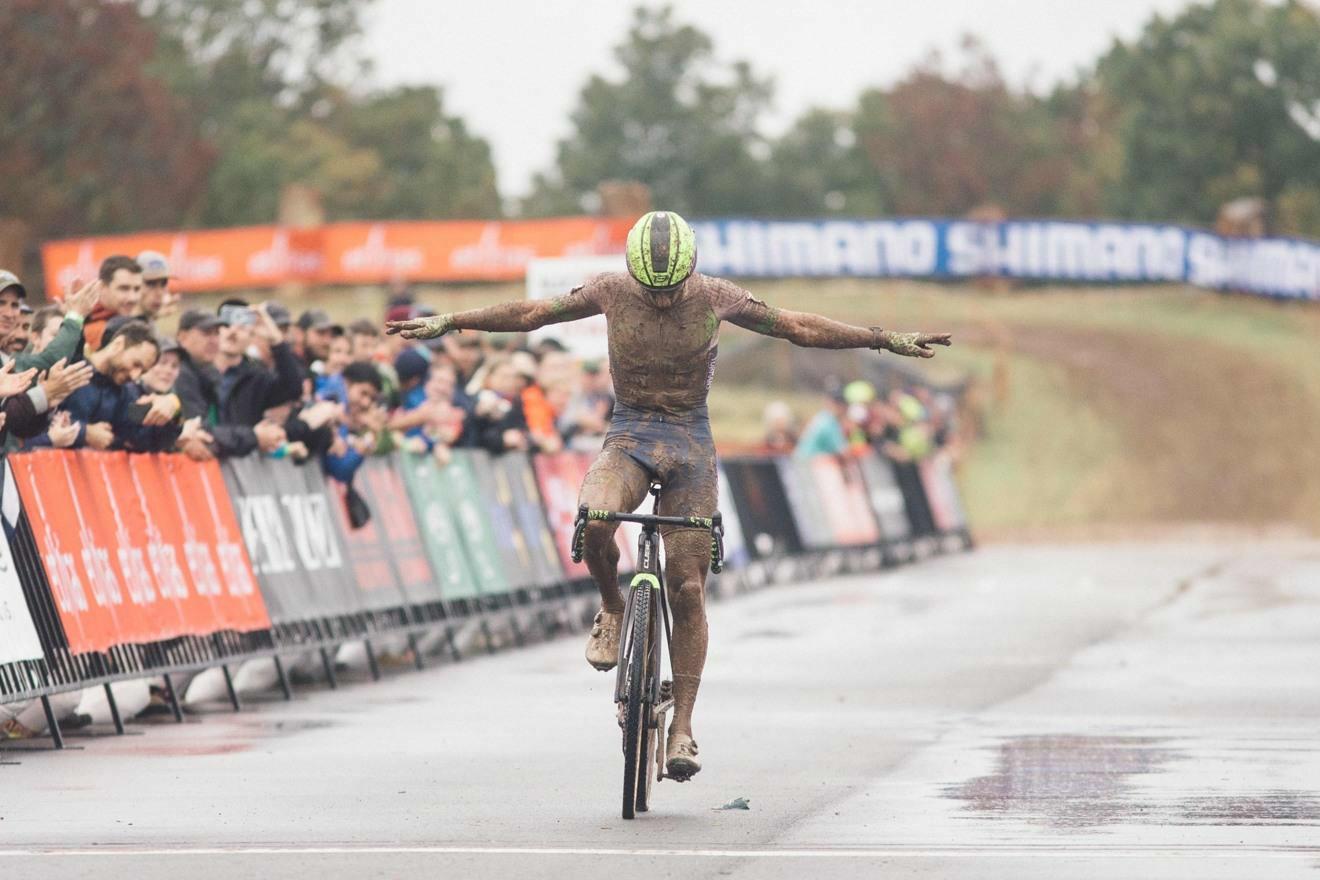 The men were in Fayetteville today for their second round of the cyclo-cross world cup. On a very swampy and heavy course a modest Quinten Hermans proved to be the strongest. He won his very first World Cup race.
Early in the race Toon Aerts (Baloise Trek Lions) and Quinten Hermans (Tormans - Circus Cyclo Cross Team) were able to escape from the large group of chasing riders. Michael Vanthourenhout (Pauwels Sauzen - Bingoal) and Eli Iserbyt (Pauwels Sauzen - Bingoal) could join the duo at the end of the second lap.
Not much later, Aerts, Hermans and Iserbyt had to deal with an incredibly strong Hermans who accelerated. The three men could not follow his wheel and Hermans' lead quickly increased.
Hermans faced a tough solo of four laps. But at no time did he feel the breath of the three chasing riders on his neck. The battle for gold was over. In the background Aerts, Vanthourenhout and Iserbyt went in search of silver and bronze.
For a moment it looked as though Vanthourenhout would have to forego the podium when he encountered mechanical problems and had to walk the course to the equipment post. But that was not his intention. He caught up with Iserbyt and Aerts. The latter soon had to let the two from Pauwels Sauzen - Bingoal pass him and thus fell just short of the podium.
So after a beautiful race in Fayetteville we had a strong podium with Hermans on the highest step, Iserbyt on the second place and Vanthourenhout with bronze. Iserbyt retains his leader's jersey and currently has a five point lead over a fit Hermans.