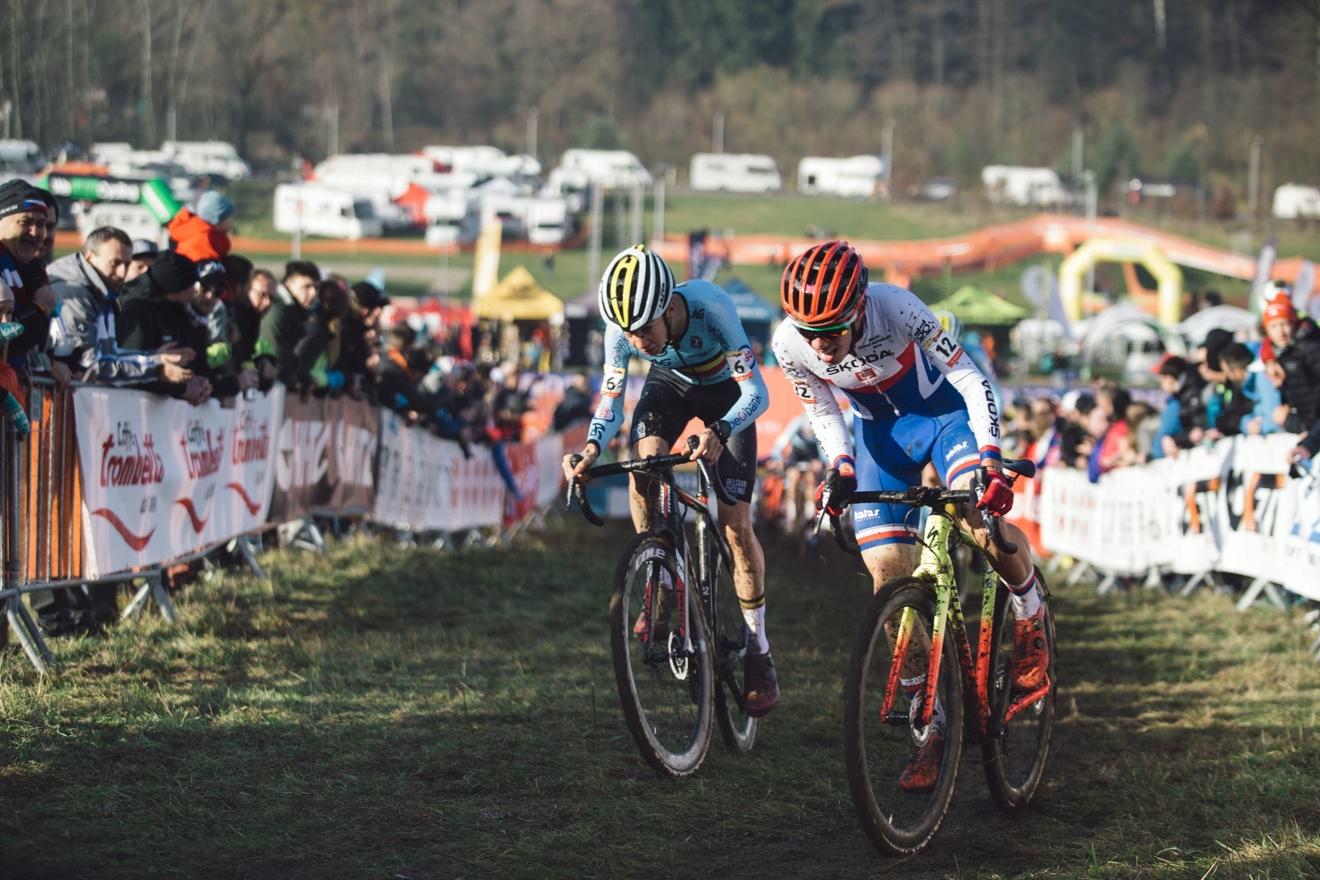 The fifth round of the 2020-2021 UCI Cyclo-cross World Cup, scheduled for Sunday 6 December, will move to a new location due to unforeseen circumstances. The provincial domain in Wachtebeke will be replaced by Grembergen, municipality of Dendermonde.
If the Covid-19 situation allows it, the UCI Cyclo-cross World Cup will not come to Wachtebeke on Sunday December 6th, but to Dendermonde. The unexpected move is due to unforeseen difficulties in the cooperation with the provincial domain Puyenbroeck. Therefore Flanders Classics and local organizer Jurgen Mettepenningen, together with the Union Cycliste Internationale (UCI), the umbrella body of cycling, decided to move the event to a new location.
"The fact that the provincial domain in Wachtebeke, after a decision of the delegate of recreational domains and the management of Puyenbroeck, is no longer made available free of charge for the promotion of cycling, is at the basis of the move", says Jurgen Mettepenningen. "Renting a provincial domain from the beginning of the construction of the course to the end of its deconstruction is simply unaffordable. In Dendermonde, on the territory of the municipality of Grembergen to be precise, I have a location of no less than 75.000 square meters at my disposal, on which we can create an attractive, well-organized and very varied course.
Cycling region
"By the way, I've been playing around with the idea of organising a cyclocross race here for a while," Mettepenningen continues. "But because of the new circumstances, everything has gained momentum. My sincere thanks to the mayor of Dendermonde, Piet Buyse, and his aldermen for the enthusiasm and promptness with which they took the decision to welcome this round of the UCI Cyclo-cross World Cup. A huge asset is that this region is particularly cycling-minded. The spectacle is guaranteed and the public will undoubtedly be the big winner. At least if Covid-19 remains under control in December."
Dieter Mannaert, alderman for tourism and city promotion, and Nele Cleemput, alderman for sports, are delighted with the arrival of the UCI Cyclo-cross World Cup . "Through our support to this professional organization we put Dendermonde on the map in a positive way. It is a great asset for the city and a unique opportunity to show the strengths of Dendermonde as a sports city to the outside world". "We are already looking forward to this wonderful event in our city".
Flanders Classics is also satisfied. "The current circumstances encourage us to be constructive and to look for solutions," says CEO Tomas Van Den Spiegel. "Jurgen Mettepenningen succeeded in finding a new location in a short space of time and we are, of course, very satisfied with that. From our side we would also like to thank the city of Dendermonde for its positive attitude. We are hoping for a positive evolution in the current Covid-19 situation and are already cautiously looking forward to this first edition".