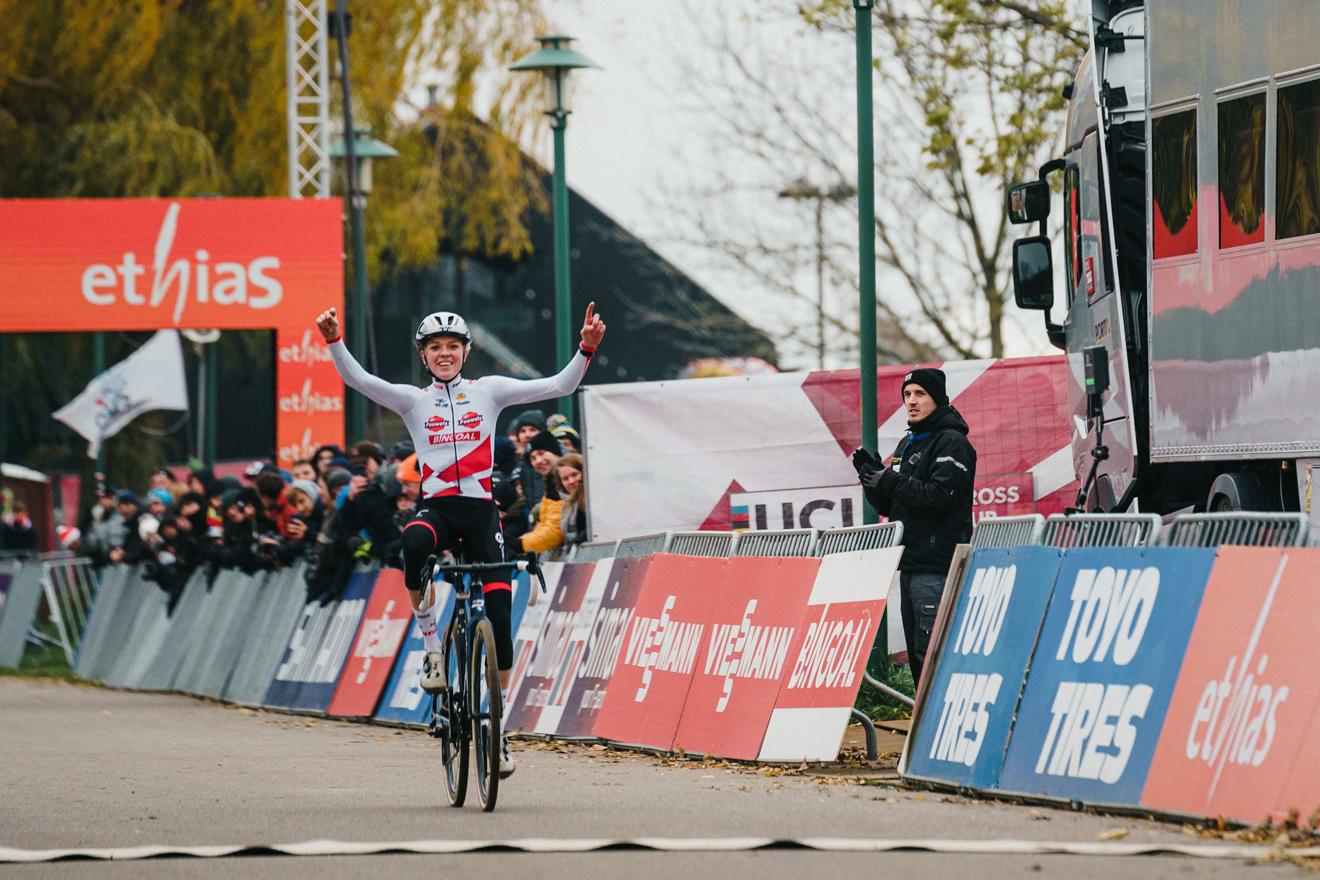 Dutch rider Fem van Empel took her fifth UCI World Cup victory of the season in Antwerpen. Her compatriot Puck Pieterse offered some resistance for half of the race, but the UCI World Cup leader eventually built up an impressive lead.
Puck Pieterse got off to the best start in Antwerpen. The Dutch rider set the pace immediately, so that along with Fem van Empel, she built up a small lead after just two minutes. Shirin van Anrooij tried to close the gap as quickly as possible, but a crash in the sand left her seven seconds behind by the end of the first lap.
During the second lap, Van Empel's mistakes piled up, allowing Pieterse to lead alone for a while. The tense race continued as the World Cup leader managed to make up ground twice. Van Anrooij, meanwhile, was already facing a twelve-second gap.
Halfway through the race, Van Empel took the initiative herself. She accelerated and gained a small lead on Pieterse. After a good run on the beach, the UCI World Cup leader was able to extend her lead to seven seconds. Pieterse tried to put up some resistance in the penultimate lap, but Van Empel proved too strong. The Pauwels Sauzen – Bingoal rider steadily increased her lead.
Fem van Empel eventually cruised solo to her fifth victory in the main points-based criterium. Pieterse was second, 34 seconds behind. Shirin van Anrooij, who rode the entire race in third position, completed the Dutch podium. Thanks to this new win, Van Empel strengthens her lead in the standings.