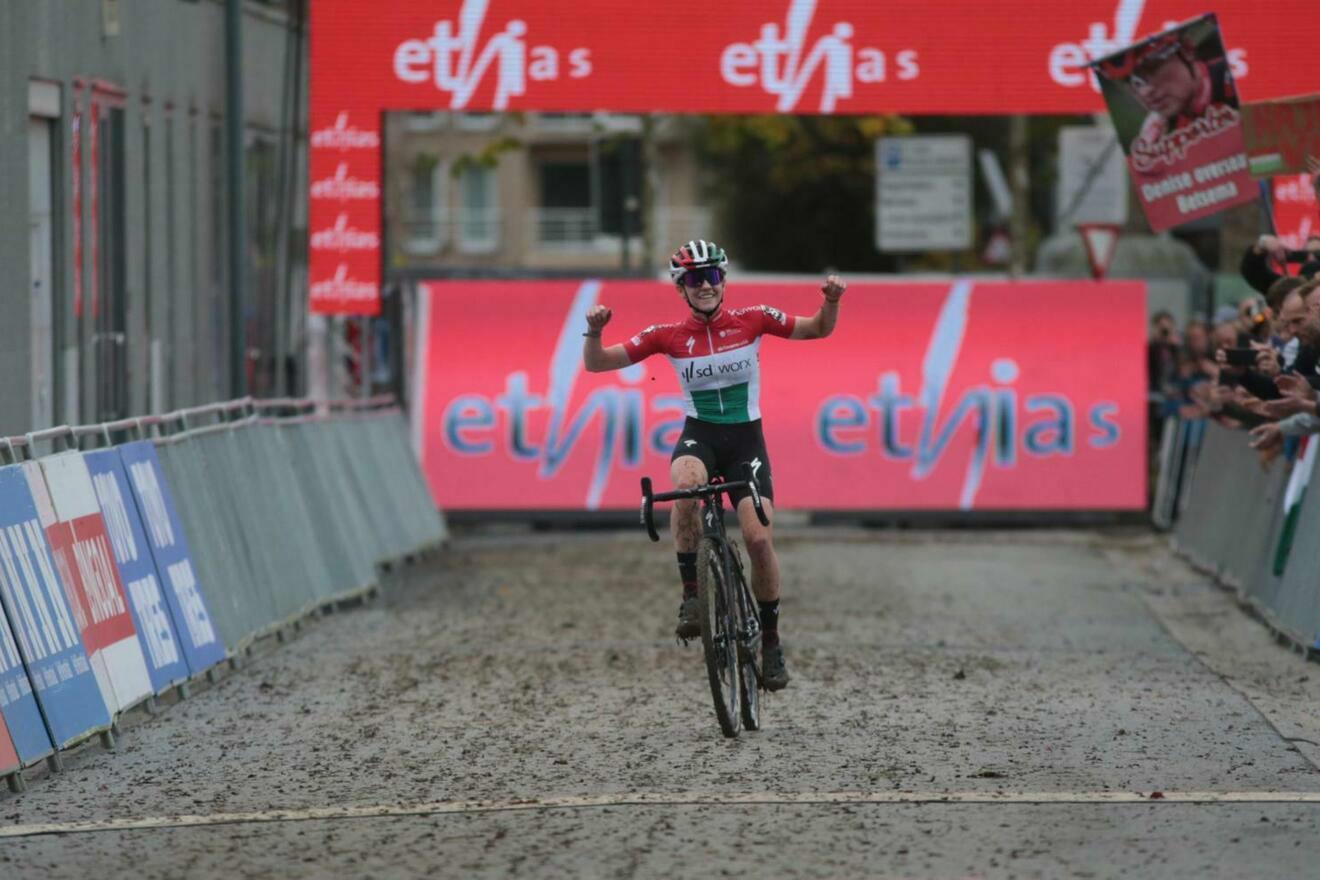 It was youngsters in power in Overijse, the mother of all crosses. The strong Hungarian Kata Blanka Vas and the Dutch Puck Pieterse played the leading roles in a tough race on the pasture of singer Daan Stuyven.


Right from the start, a small group was able to make the separation with leader in the UCI Cyclo-cross World Cup classification Denise Betsema and youngsters Kata Blanka Vas and Puck Pieterse, the latter who is also leader in the youth classification. The trio quickly rode 24 seconds together on Lucinda Brand, who was assigned to chase due to a chaotic bike change.

Betsema decided in lap 2 to leave the duo Pieterse - Vas behind, but the chasing pair did not give away too many seconds. In the background, Brand and Yara Kastelijn tried to limit the damage and came a little closer. At the front, Betsema made a sudden slide in a slippery descent which allowed Pieterse and Vas to rejoin the race.

Betsema seemed to have lost her good cadence and in lap 3 she skidded again. In this way the young duo Vas - Pieterse -amongst 20 and 19 years old- was able to take the lead. The first two spots on the podium were thus going to fly for Betsema. It was even important to watch out for the 3rd place because an unleashed Lucinda Brand caught the eye of her compatriot and approached her.

At the end of the fourth lap came the breaking point for Pieterse. Vas pulled out all her power and slowly rode away on a tricky uphill section. This allowed her to go into the final lap with a 4 second lead. Pieterse could not close the gap anymore and saw the strong Hungarian riding away from her second by second. In the end Vas crossed the finish line 15 seconds ahead of Pieterse. She won her first UCI World Cup race. For the third place it was an exciting battle, Betsema did not succeed in keeping Brand off her back and became fourth after Lucinda.