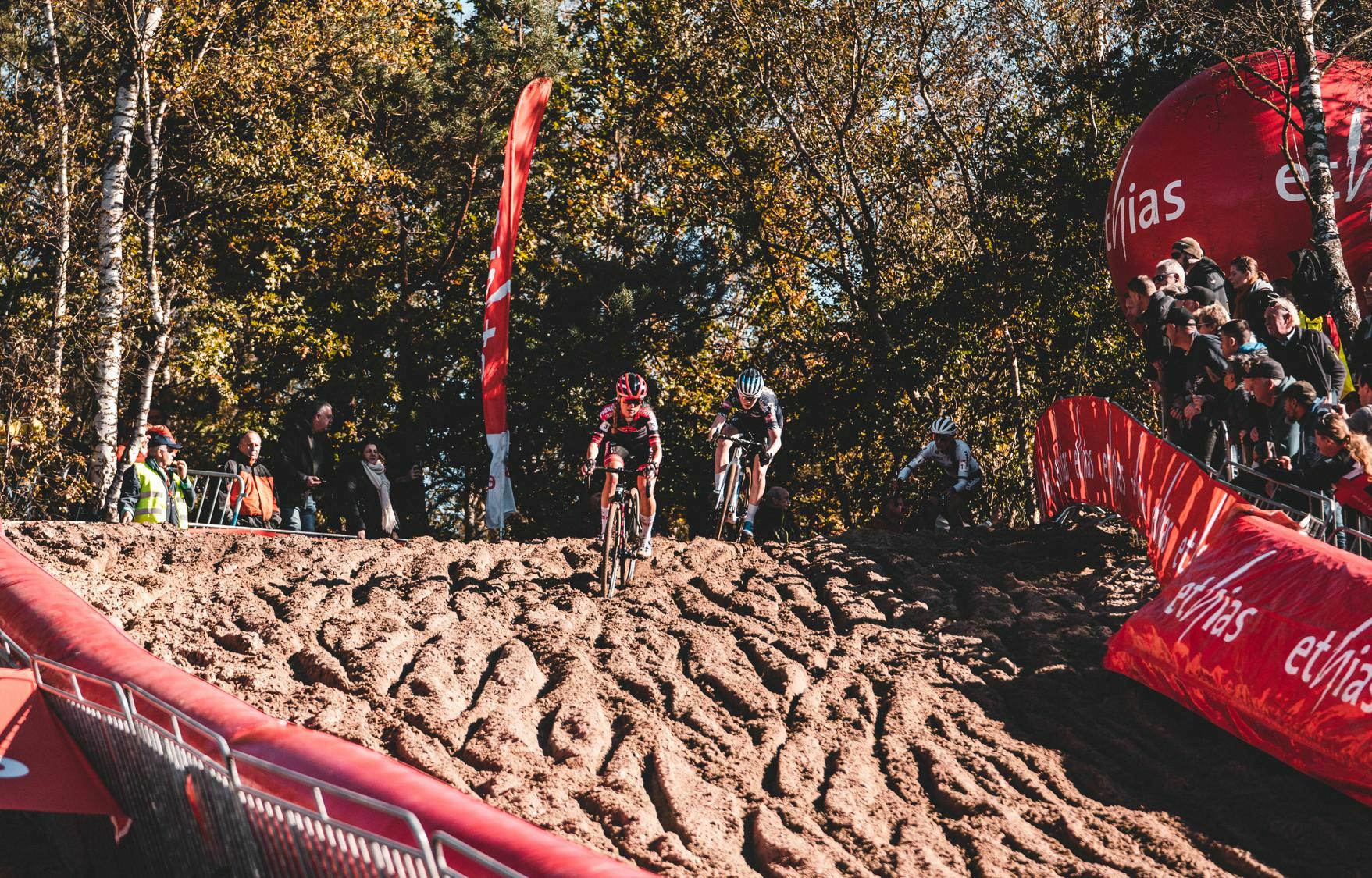 Zonhoven

Sunday 24 October 2021
Women Elite
The fourth round of the UCI Women's Cyclo-cross World Cup was one tailor-made for Denise Betsema. The Dutch sand specialist showcased her domination from round 3 onwards. Read here how she was able to pull this off!

Men Elite
The men's race kept us on the edge of our seats until the final laps when Toon Aerts could show he was the strongest man in the pit in Zonhoven. Relive the nail-biter here.
Programme
Men U19 *no World Cup
1. Aaron Dockx (BEL)

00:38:46

2. David Haverdings (NED)

+00:12"

3. Kay De Bruyckere (BEL)

+00:37"
More
Women Elite
1. Denise Betsema (NED)

00:47:44

2. Lucinda Brand (NED)

+00:46"

3. Ceylin del Carmen Alvarado (NED)

+01:08"
More
Men Elite
1. Toon Aerts (BEL)

00:58:58

2. Lars van der Haar (NED)

+00:10"

3. Eli Iserbyt (BEL)

+00:14"
More