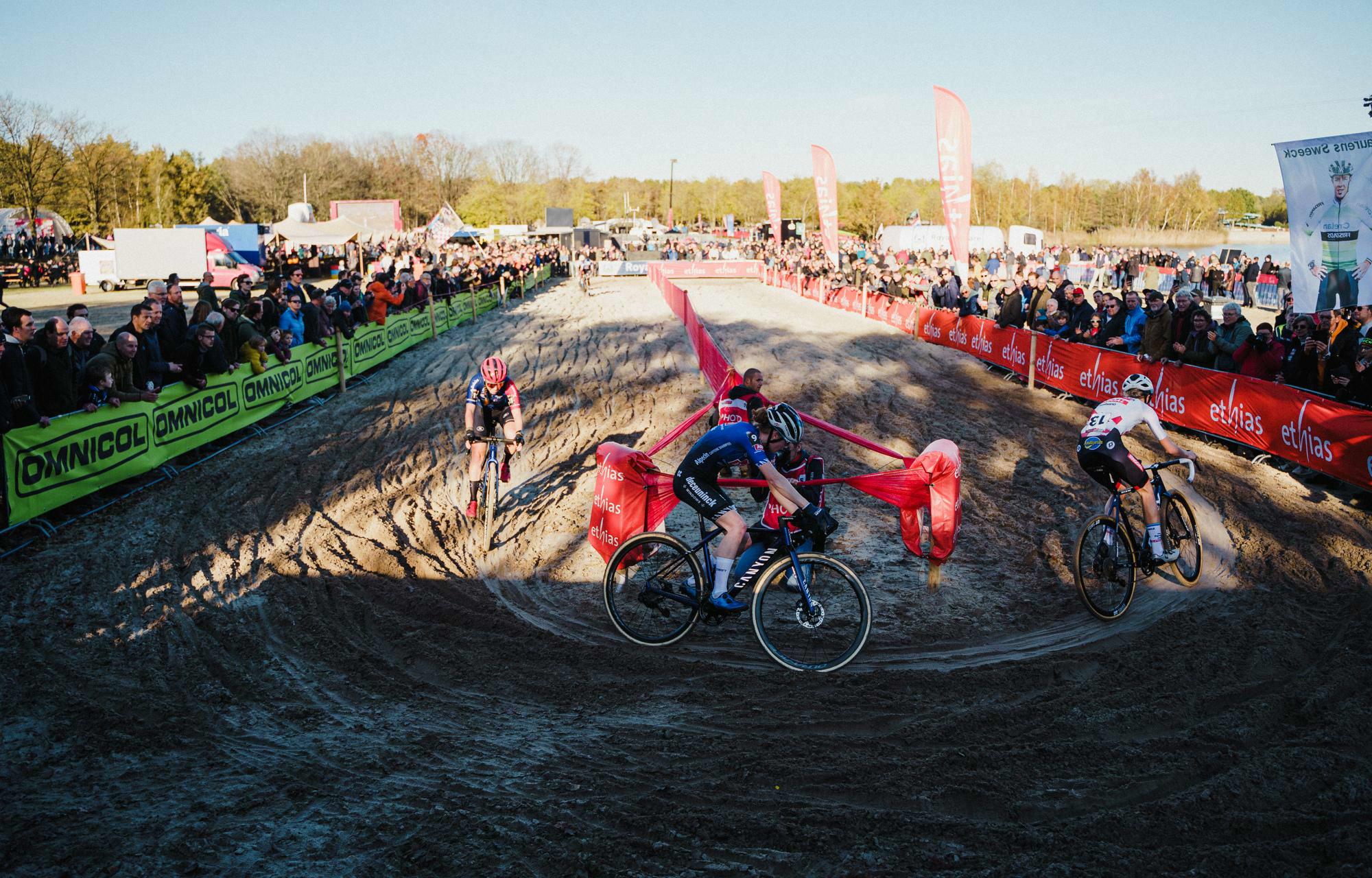 Beekse Bergen

Sunday 13 November 2022
Shirin van Anrooij and Laurens Sweeck won the first edition of the UCI Cyclo-cross World Cup at the Beekse Bergen. For van Anrooij, it was her first ever World Cup win. Sweeck won his second World Cup race in a row.
WOMEN ELITE
It was a thrilling battle between three young Dutch riders in Beekse Bergen. Van Empel, who won the first four rounds of the World Cup, Pieterse and van Anrooij were well matched. In the end, van Anrooij was able to secure the victory, her first one ever in the World Cup. Read more.
MEN ELITE
Laurens Sweeck firmly took control of the brand new World Cup in Beekse Bergen. On a fast course, and after some unexpected twists and turns, five riders launched into the final lap. In the end, Sweeck was the strongest, before van der Haar and Vanthourenhout. Read more.
Programme
Men U19 *no World Cup
1. Guus Van Den Eijnden (NED)

00:37:20

2. Mika Vijfvinkel (NED)

+00:15"

3. Floris Haverdings (NED)

+00:35"
More
Women U19 *no World Cup
1. Puck Langenbarg (NED)

00:43:39

2. Imogen Wolff (GBR)

+00:17"

3. Jana Van Der Veken (BEL)

+00:22"
More
Women Elite
1. Shirin van Anrooij (NED)

00:47:02

2. Fem van Empel (NED)

+00:01"

3. Puck Pieterse (NED)

+00:01"
More
Men Elite
1. Laurens Sweeck (BEL)

00:57:36

2. Lars van der Haar (NED)

+00:00"

3. Michael Vanthourenhout (BEL)

+00:02"
More