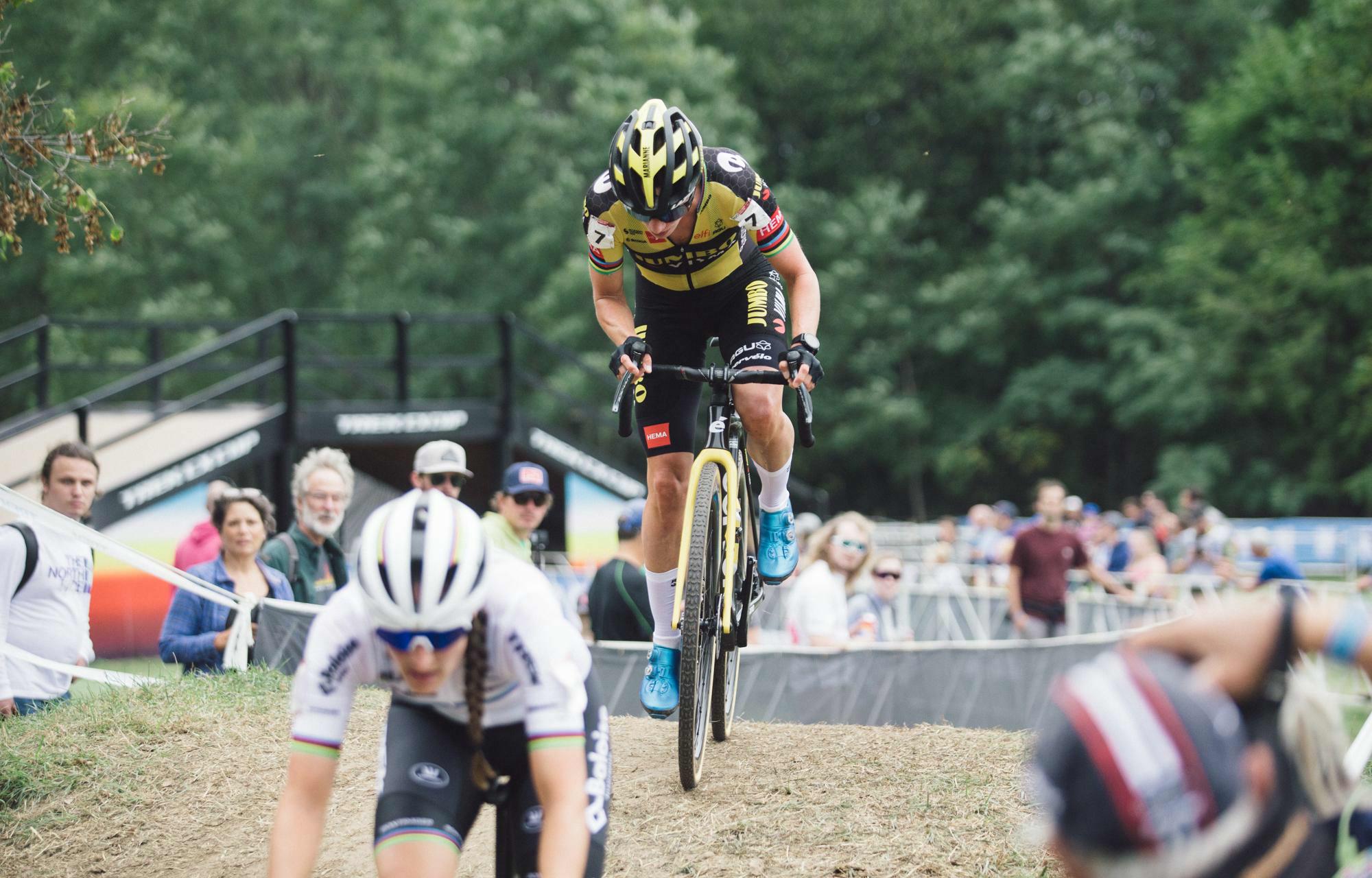 Waterloo

Sunday 10 October 2021
In a warm and rainy Waterloo, both the men elite and women elite were eager to start the opening round of the UCI Cyclo-cross World Cup on October 10, 2021. In the end, Eli Iserbyt and Marianne Vos managed to throw their hands in the air at the finish line.
Women Elite
The opening round of the UCI Cyclocross World Cup was also the comeback in the field of Marianne Vos. After an extremely exciting race, Vos was the fastest after 6 laps. World champion Lucinda Brand and unlucky rider Denise Betsema completed the podium. Read the thriller here.
Men Elite
The race in the elite men's category was wide-open early on after a breakaway by Hermans and Vanthourenhout, but a surprisingly strong Iserbyt, who got off to a slower start due to technical problems, was ultimately able to take control of the race on American soil. Want to know how he did it? Read all about it here!